Results for "Pig In A Can"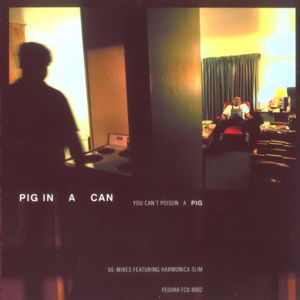 Label: Fedora Records
Released: 2003
Track listing: Can't Poison A Pig; Tried To Get Along; Don't Leave Me Baby; Ghost Of John Henry; It's Coming; Hole In Her Belly; K.C. Douglas Blues; The Hog Butcher; Fresh Feelin's; Record Players; $1,000 Toasts; Slim's Roadside Luau; Slim's B3 Blues; Big Legged Woman; Butch Eats Pug In A Can For The First Time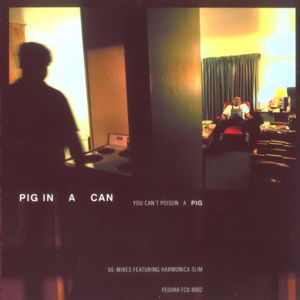 A while back a "nu-blues" CD entitled You Can't Poison a Pig [Fedora FCD 8002] by an entity calling itself Pig In A Can appeared in my mailbox. Near the bottom of the front cover (in fairly small type) the listener is informed that the album contains "de-mixes featuring Harmonica Slim." The only thing here even ...