Results for "Pasquale Square"
Album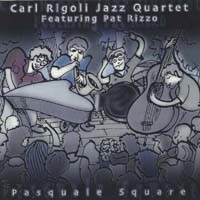 By Carl Rigoli
Label: Carmel Records
Released: 2004
Track listing: Pasquale Square, Augmented Blues, Spicy, Bach's Bag, Una Bella Donna, Samba Di Bach, Speed Tactics.
Article: Album Review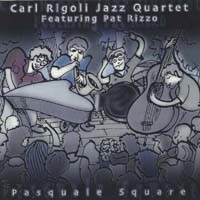 by Michael P. Gladstone

This West Coast quartet is another solid jazz combo that has garnered a local following and reputation. Drummer/Leader Carl Rigoli has contributed nine original compositions and their arrangements. Rigoli and saxophonist Rizzo were both New York City residents who attended the Manhattan School of Music in the early 1960s and gravitated west. All the members of ...