Results for "Massimo"
Article: Album Review
by Douglas Payne

If jazz-fusion has a future--or even a presence in this day and age--drummer and composer Massimo is certainly the one to provide its direction. One of the few fusion exponents on the scene today, Massimo expounds on sounds that breathe with a certain air of electrified creativity that's been repudiated in the main for at least ...
Article: Extended Analysis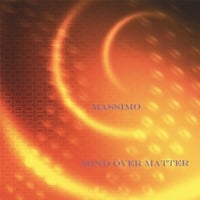 by Phil DiPietro

Massimo Mind Over Matter Masfusion Productions 2006 It's always exciting to uncover a surprising new talent--the kid who comes out of nowhere. Hailing from Philly by way of Italy, Massimo DeAngelis (who prefers to be known as "Massimo"), at 40-plus no young kid perhaps, arrives as prog-fusion drumming's newest gun ...