Results for "John Edwards"
Article: Live Review
by Libero Farnè

Novara Varie sedi 3-13.6.21 Su due binari paralleli ha proceduto il tragitto progettuale di NovaraJazz, giunto alla diciottesima edizione. Il primo obiettivo, come negli anni passati, è stato quello di andare alla ricerca di spazi suggestivi, per lo più storici e centrali, ma non abitualmente destinati alla musica. Questo non tanto ...
Article: Album Review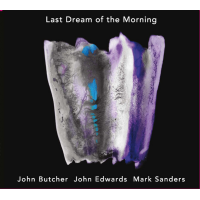 by Mark Corroto

For good free improvisation three things are required. First, musicians who are masters of their instruments, next, players who have created their own language, and, finally, performers who are simpatico. The first prerequisite is obvious, unless of course you were able to appreciate Ornette Coleman when he took up the violin without first learning the instrument. ...