Results for "Jeanne O'Connor"
Musician
JEANNE O'CONNOR is a jazz vocalist who has delved deep into the heart of the Great American Songbook with swing, subtlety, and deep musicality. She has also brought her clear, expressive alto voice to Brazilian music, pop, and R and B. She has performed as a soloist with jazz combos and big bands throughout the New York City region and beyond. A versatile vocalist, she is also a member of the celebrated String of Pearls female vocal trio, and the soulful and swinging Lanham and O'Connor vocal duo. Jeanne has brought her singing to clubs, cabarets, concert halls, and music festivals. She has appeared at New York's Blue Note, Elaine's, Sweet Rhythm, the Rainbow Room, the Cat Club, Condon's and many other jazz clubs
Article: Interview
by Scott Gudell

She may have been a newcomer, but singer Amy London began working with an A-List of fellow jazz pros right after she crossed the George Washington Bridge and hit Manhattan in the mid-1980s. They included stellar artists such as Fred Hersch, Victor Lewis and Byron Stripling. London gravitated towards American Standards and Broadway sounds. By the ...
Album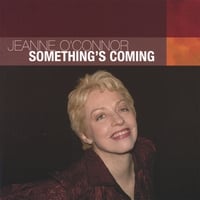 Label: Perldisc
Released: 2007