Results for "Giovan Guido"
Giovan Guido was born in Naples Italy on Feb. 17th 1969. He began playing guitar at the age of eight. In July 1991, he graduated from the Guildhall School of Music and Drama in London. In 1992, he traveled to Los Angeles and while attending the Guitar Institute in Hollywood he formed a jazz-funk trio. In Los Angeles he met Wayne Henderson (Jr) who later introduced him to his internationally famous father, Wayne Henderson (Senior), leader of the Jazz Crusaders. Giovan went on to record with Wayne Henderson on his album "Sketches of Life" by Wayne Henderson and the Next Crusade. From June 1994 to November 1998, Giovan became a permanent band member of the Jazz Crusaders, touring with the band in Europe, USA, Japan and China
Guitarist Giovan Guido can make you believe in the Land of Cargessol. The title of Guido's latest album, the Land of Cargessol is also a fairy-tale world created by singer Stephanie Petrequin, inspired by a tune they wrote together. In the Land of Cargessol, there lived a foolishly brave horseman named Elias, who confronted the unconquerable ...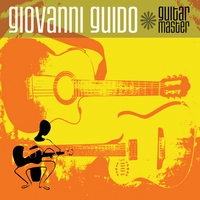 Label: K.O.R. Music
Released: 2010