Results for "GEM Records"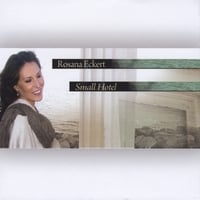 Label: GEM Records
Released: 2009
Label: GEM Records
Released: 2003
Track listing: I Know I
There has been a trend for the past number of years of jazz vocalists opting for original compositions primarily and simply peppering their recordings and performances with stray standards. El Paso native Rosana Eckert conforms to this trend with a collection of original and standard compositions that are fresh and sophisticated. Backed by a crack team ...