Results for "Darryl Alexander Sr."
Instrument: Drums
Article Coverage
|
Calendar
|
Albums
|
Photos
|
Similar Artists
Results for pages tagged "Darryl Alexander Sr."...
Musician
Chances are that if you have listened to Saturday Night Live (NBC), Good Morning America (ABC), The Weather Channel, E Entertainment, Lifetime, Fox Business, Maury Povich, or flown on Continental, Airtran, Frontier, or Jetblue that you have heard music by jazz artist/producer/composer Darryl Alexander Sr. Years ago, Darryl had sent a CD of 10 songs to DSM Producers CEO Suzan Bader. Her company is administered Worldwide by Warner Chappell. Darryl had not heard from DSM for a while, and was unaware that DSM had just moved to a new suite to a larger office complex in New York. A box of CD's had been left by the moving company
Album
Label: DAP Entertainment
Released: 2014
News: Radio
Radio personality Mark Stanley of Soundtraxx will feature music from Darryl Alexander's new CD Transitions this weekend on his All Things Jazz program. See the details below. Once again, we're quite jazzed to present an all-new Special Edition SoundTraxx program, for airdates 20 July through 02 August 2014. In this show, we'll spotlight, in our Album ...
News: Recording
Producer/Drummer/Composer Darryl Alexander has an upcoming release of his new contemporary jazz recording, Transitions, "featuring 11 energetic and exciting new songs that are a melting pot of jazz, funk, r&b, hip hop, samba, and rock and features performances by a trio of Pittsburgh, PA favorite musicians. The first track, On E. Street is a favorite of ...
Album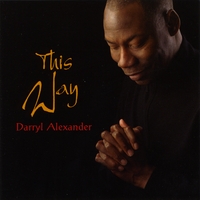 Label: DAP Entertainment
Released: 0