Results for "Dafna Naphtali"
Instrument: Voice / vocals
Article Coverage
|
Calendar
|
Albums
|
Photos
|
Similar Artists
Results for pages tagged "Dafna Naphtali"...
Musician
Born:
Dafna Naphtali is a singer/electronic-musician/sound-artist and improviser/composer of experimental, interactive electro-acoustic music. She writes custom computer programs for live sound processing of voice and other instruments, projects for multi-channel audio, musical robots, and audio-augmented reality soundwalks. Drawing on an eclectic musical background she also interprets Cage, Stockhausen and other composers, and collaborates with musicians/video artists internationally. Recent releases include: "Fusebox" duo w/saxophonist Ras Moshe Burnett (Gold Bolus, May 2021), "Microcosmopolitan", w/Chuck Bettis duo Chatter Blip (Contour Editions), "We Q", w/saxophonist Edith Lettner (Clang), "Landmine" for Kathleen Supové, on "Ear to Ivory", (Starkland), "Pulsing Dot" w/pianist Gordon Beeferman (Clang), "Index of Refraction" w/Barcelona percussionist Luis Tabuenca (Acheulian Handaxe)
Album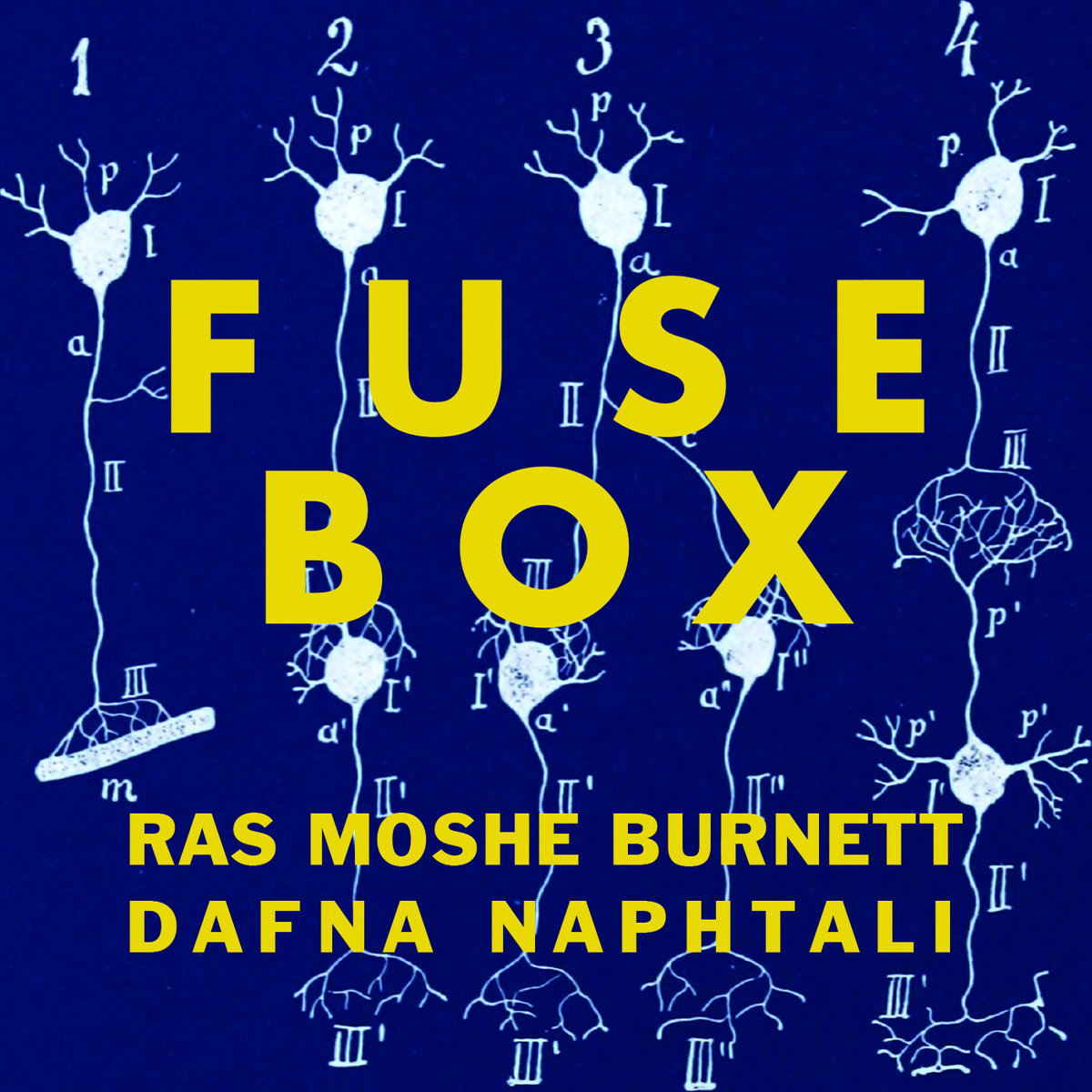 Label: Gold Bolus
Released: 2021
Track listing: 1. Hall of Mirrors 05:46 2. Two Equals Free 06:43 3. Astrocyte 05:03 4. Stochastic Leap 05:01 5. Short Fuse 02:31 6. Coded Futures 10:07 7. Desire Path 05:37 8. Dervish 06:34 9. Hamsa 06:56
Album
Label: Clang Label
Released: 2021
Track listing: 1. Discorsica 05:52 2. We Pop 03:12 3. Alien Sales Call 09:33 4. Schreckschraube 06:45 5. Make Hay While The Sun Shines 07:56 6. Synaptic Fire Dance 06:22 7. Smoky Bar Codes 04:52 8. Slippery Slope 08:54 9. Q Factor 06:13
Article: Radio & Podcasts
by Maurice Hogue

Chalk up another great recording from saxophonist and composer James Brandon Lewis. Jesup Wagon for Tau Forms marks another step on what seems to be a steady climb to the top of current saxophonists. Like last year's great Live At Willisau, JBL has drummer Chad Taylor with him along with Kirk Knuffke, Christopher Hoffman and the ...
Album
Label: Tzadik
Released: 2003
Track listing: 1. - 7. She Said - She Said, "Can You Sing Sermonette with Me?" 8. - 18. Five Dreams; Marriage