Results for "Charlie Wood"
Musician
Born:
Charlie Wood is a talented and versatile singer, songwriter and keyboardist whose eclectic musical style ranges from blues to jazz to r&b and all points in between. Born in Memphis, TN in 1967, Charlie studied classical piano from an early age and jazz piano in high school and college. He spent 1990 on the road as keyboardist for legendary blues guitarist Albert King, with whom he toured the U.S. and Europe. He has also performed and recorded with numerous other regional and national acts, has worked as composer and musical director for local theatre groups and independent filmmakers, and has played and sung on countless jingles and album projects. For over fifteen years the Charlie Wood Trio - consisting of Charlie on piano, Hammond B-3, pedal bass and vocals, Renardo Ward on drums, and Gerard Harris (formerly of Kool and the Gang) on guitar - performed nightly at the King's Palace Café on Beale Street
Album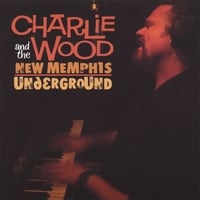 By Charlie Wood
Label: Self Produced
Released: 2007
Article: Album Review
by Woodrow Wilkins

Memphis has long been a hotbed of music. It was there that an unknown blues singer named Riley King would later become the biggest name in the genre: B.B. King. The city has also been home to Maurice White of Earth, Wind & Fire, Isaac Hayes, Rufus Thomas and The King: Elvis Presley. A more recent ...