Results for "Charlie Sepulveda"
Instrument: Trumpet
Article Coverage
|
Calendar
|
Albums
|
Photos
|
Similar Artists
Results for pages tagged "Charlie Sepulveda"...
Musician
Born:
Recognized as a hot trumpeter of the Latin jazz scene in the Caribbean, Latin America and the U.S., Charlie Sepulveda continues to create a buzz in the music industry. With seven productions of his own as leader, he has been able to perform his music in the best Jazz Festivals around the world including Europe, United States, Japan and Puerto Rico getting excellent reviews, and several Grammy nominations along the way. A student from the School of Arts in Caguas, Conservatory of Music and University of Puerto Rico, and City College in New York, this trumpeter at age 20, earned the first trumpet slot in the band of heralded pianist Eddie Palmieri, with whom he toured and recorded
Article: Year in Review
by Ken Franckling

A year of achievements, challenges to gender inequality, scandal and losses The year 2017 was quite something for the jazz world. Incidents or discussions of misogyny and sexual misconduct bubbled up even before the #MeToo phenomenon developed. Beyond that, woman musicians made significant contributions to the genre. International Jazz Day brought its biggest stage ...
News: Festival
The DC Jazz Festival (DCJF) today announced its signature programs for 2012, which include: Jazz Meets the Classics at the Kennedy Center; Jazz in the 'Hoods presented by Events DC; Jazz 'n' Families Fun Days at The Phillips Collection; Jazz at the Hamilton presented by The Washington Post; and Jazz at the Howard. The Festival will ...
Album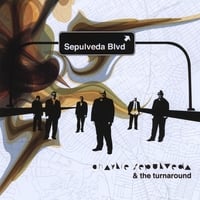 Label: Self Produced
Released: 2009
Album
Label: Magneoton
Released: 1991