Multiple Reviews
New and Notable Releases
By
Sometimes in summertime the living isn't quite so easy and life contrives to get in the way of finding and celebrating the great music that is out there waiting for us. This article is an attempt to distill personal favourites from the many releases that have crossed my path in the last few months—had time been more plentiful many of these would have merited a full review. Because of the period in which the albums reached me there is an inevitable summer focus to a number of the selections, although in several cases release dates here in the UK may have been held back to coincide with the regular autumn London jazz festival.
The Vampires
The Vampires Meet Lionel Loueke
Earshift Music
2017
This was the perfect summer record that pulled off the trick of being both an ambient soundtrack to life on the move while remaining capable of standing up to concentrated home listening. Key tracks include the mighty "Freedom Song" where the simplicity of the beat draws great improvised sections from the ensemble—it sounds real and unforced, rather than a slightly sterile summary of tricks perfected in the practice room. Similarly "Brand New" is wonderfully elusive from the funky guitar to the trumpet led melody—like an Afrobeat George Benson collaborating with Masters at Work, shifting focus while keeping the acoustic space wide open.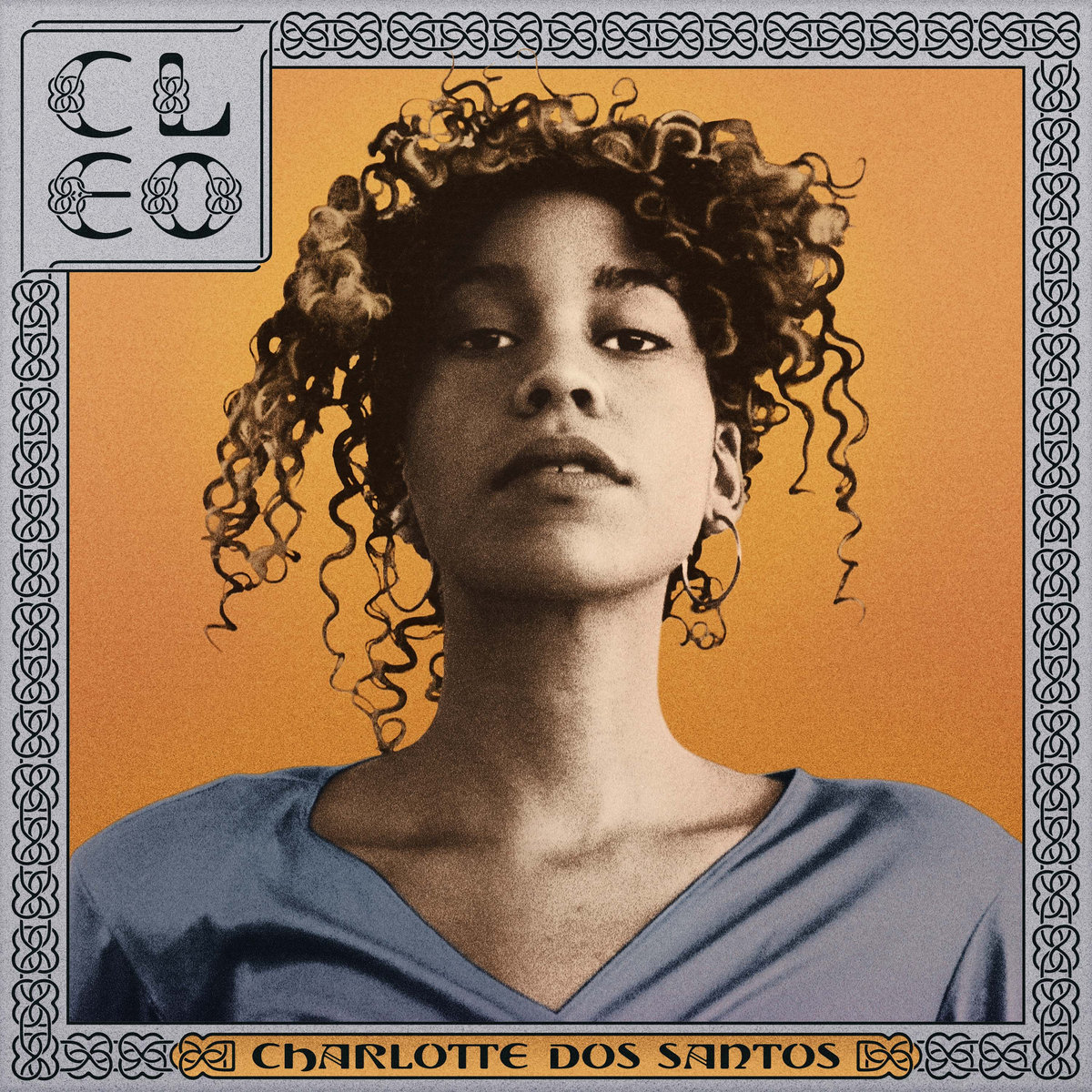 Charlotte Dos Santos
Cleo
Fresh Selects
2017
The start of the summer saw Norwegian born, Brooklyn resident, Dos Santos turn in this calling card debut of excellent jazz influenced pop-soul for the Fresh Selects label. It may prove a little too diffuse stylistically for some palates, but at its best on the Erykah Badu meets Rotary Connection (via the late Trish Keenan of Broadcast) of "Good Sign" this is another great summer record. "Red Clay" is a heavy nod towards jazz leanings, sufficiently so to attract the attention of Gilles Peterson earlier in the year, while "Move On" transcends its simple lyric to be an appealing 70s soul pastiche. Highly promising.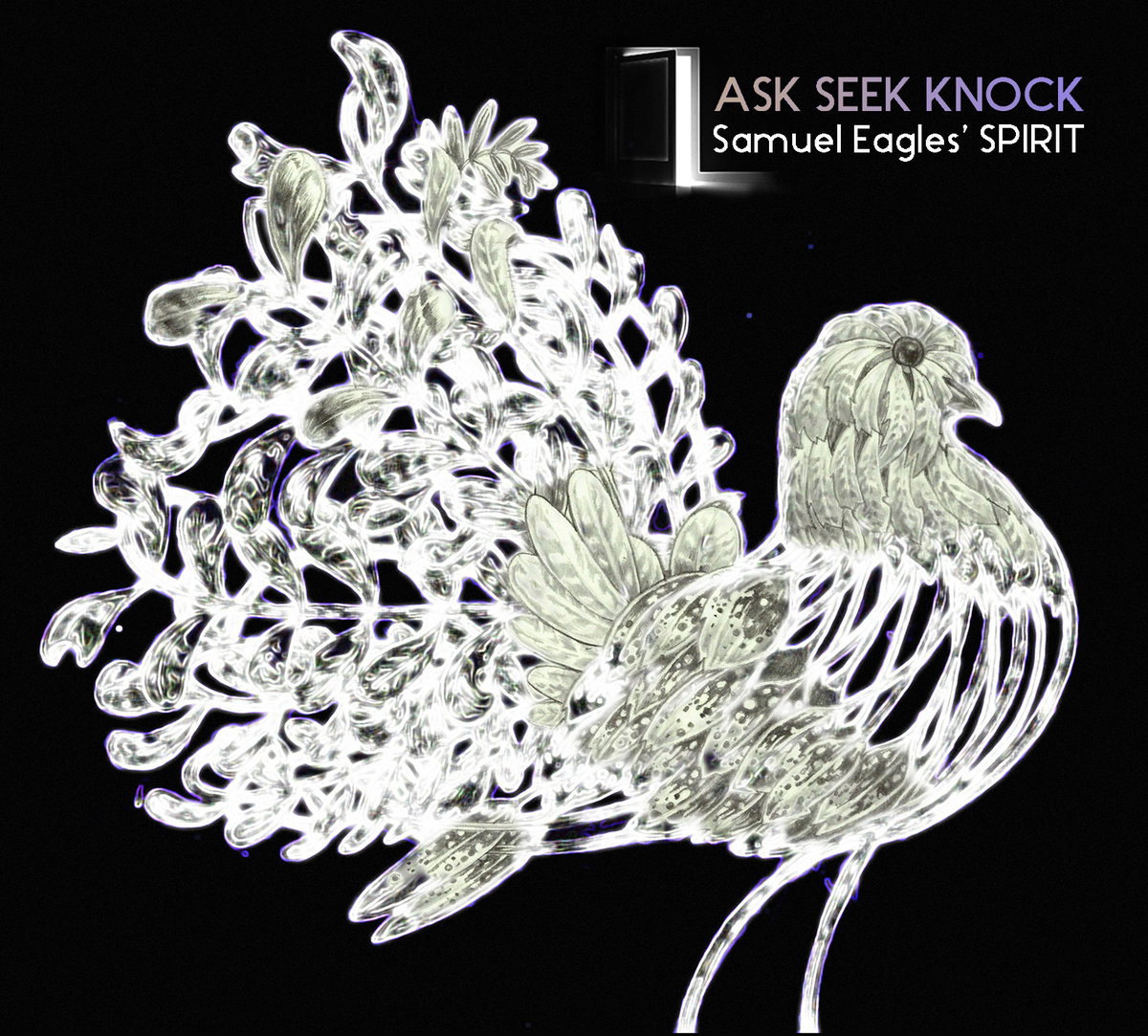 Samuel Eagles SPIRIT
Ask Seek Knock
Whirlwind Recordings
2017
Back in more strictly jazz territory, and top of Whirlwind's "Class of 2017" to date, is this fabulous follow up to Eagles' 2014 album "Next Beginning." Taking a more overt spiritual jazz turn, tracks like "Dream and Visions of the Son," "SPIRIT" or "Eternity Within My Soul" catch the ear for the intensity of the playing and the extremely effective alto and tenor saxophone arrangements. It doesn't hurt that the sound on the album is particularly good having been produced by Eagles with Executive Production from label boss
Michael Janisch
. The credits also reveal Whirlwind have deployed their secret weapon in the form of mixing and mastering by Tyler McDiarmid who has worked on a surprisingly high proportion of the label's finest moments and may yet become their Rudy Van Gelder.
Kenny Warren Quartet
Thank You For Coming To LIFE
Whirlwind Recordings
2017
Sharing the same label as the Samuel Eagles LP, and its somewhat random approach to capitalisation, comes this 'game of two halves' from
Kenny Warren
. After an intriguing opener in "Stones Change," momentum drops with the next two tracks "Huge Knees" and "Iranosaurus Rex" which could both do with substantial edits. Both would almost certainly work live with the visual confirmation of the interactions being possible, but for the home listener they fail to grip the attention. A welcome vigour, dare I say swing, returns with "Hala Hala" and the dreadfully titled but excellent "Cheese Greater" before the set closes with the more conventional down tempo beauty of "Every Moment is Born Lives and Dies." It's a worthwhile album that is hard to pin down, at times changing direction several times within a piece, yet because it remains so open it is possible to listen for a longer period without becoming tired of it. Not the hoped for classic then, but notable, interesting and worthy of investigation.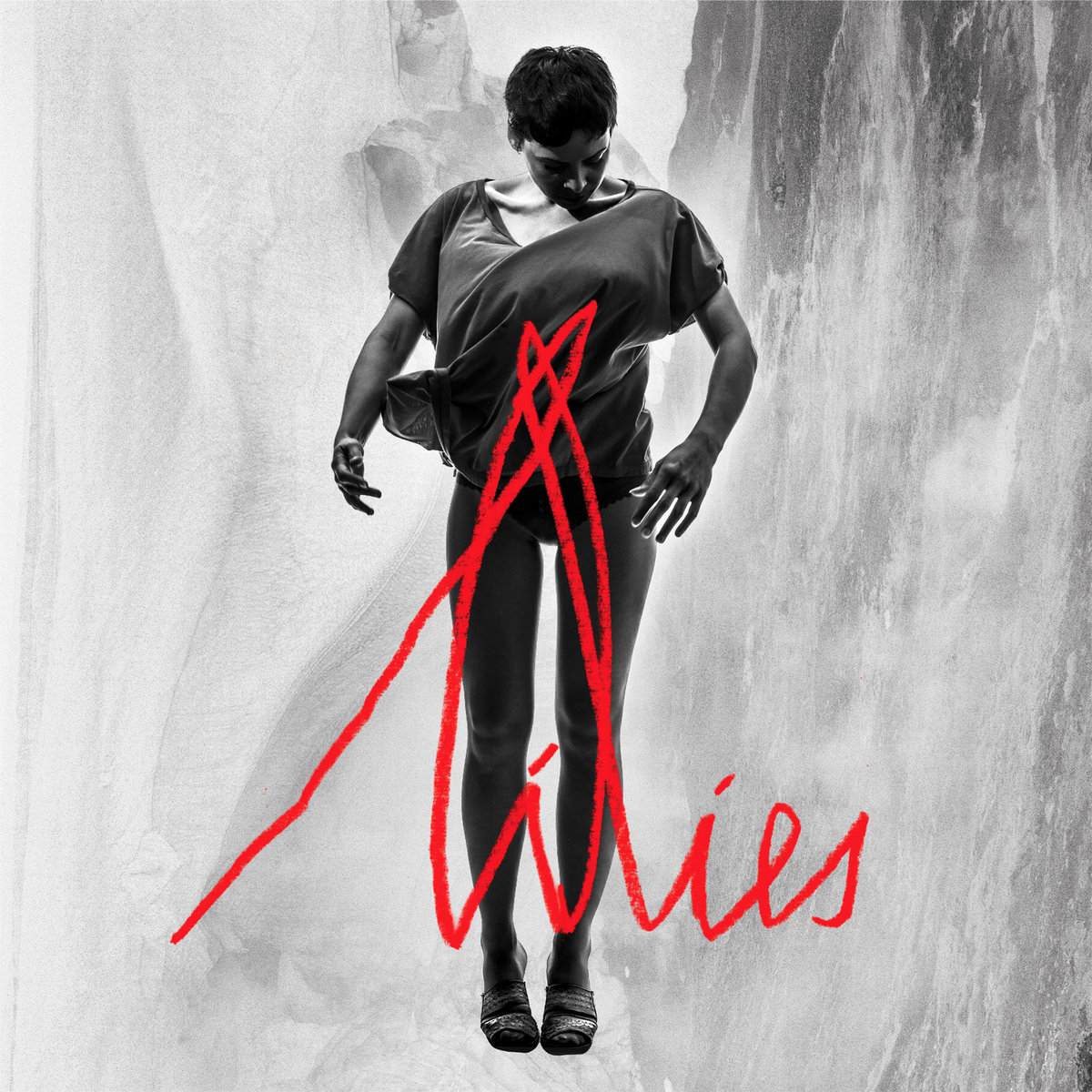 Melanie De Biasio
Lilies
Pias Recordings
2017
Instrumentally stripped back, this surprise step away from the lavish productions of
Blackened Cities
and
No Deal
has the effect of forcing the focus onto De Biasio's fantastic voice. The material is for the most part strong, especially on the collection's finest moments like the superb "Gold Junkies" and opener "Your Freedom is the End of Me." Occasionally the sparse production values do tracks like "And My Heart Goes On" no favours, but maybe like with
No Deal
there will be a remix album in the New Year. Nonetheless De Biasio is in fine vocal form, listen to her control on the title track for example, proof again that in terms of creating atmosphere, tension and emotional expression there are few better currently recording. Nice to be reminded that "talkin' quiet and saying something" remains eminently possible.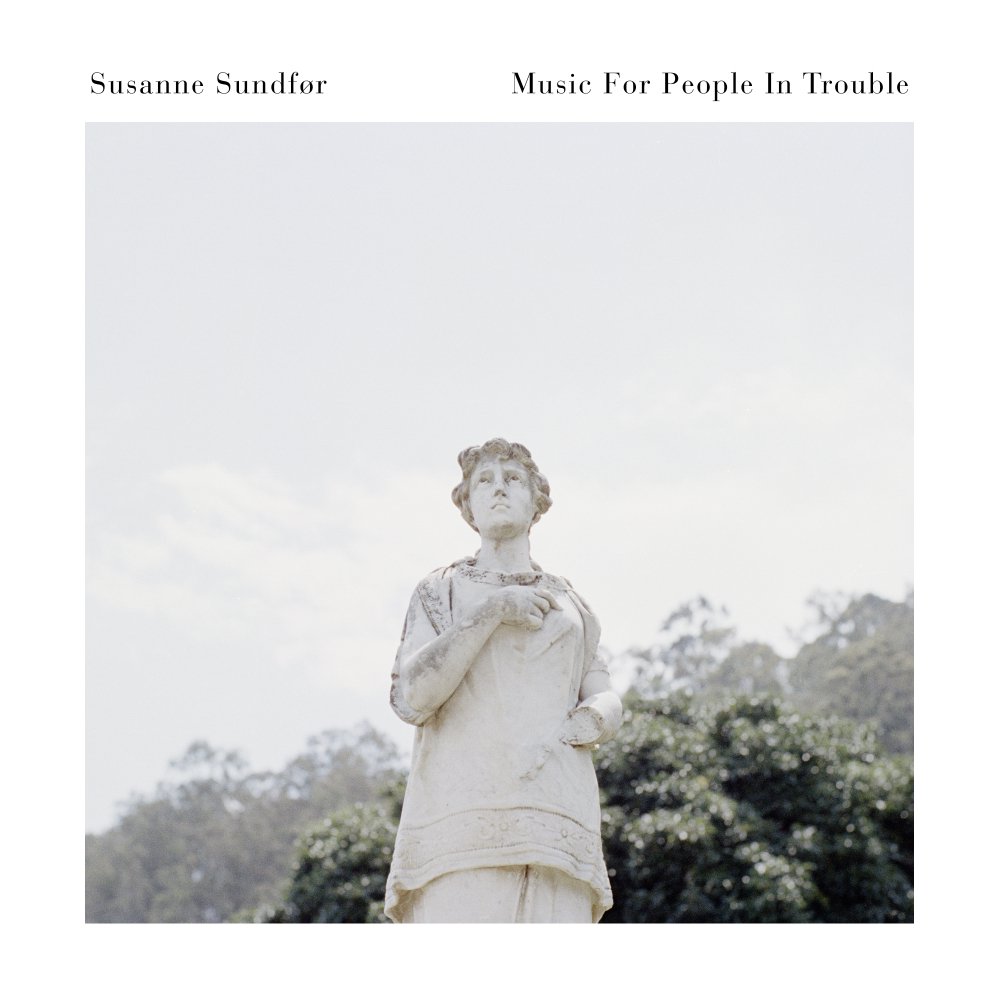 Susanne Sundfor
Music For People In Trouble
Bella Union
2017
Not sure whether this superb singer-songwriter album can quite be described as jazz, although Sundfor has worked with
Nils Petter Molvaer
, but it is certainly an artful album of the year contender. The voice demands your attention in a, more assertive, Mary Margaret O'Hara sort of way but it is the instrumental flourishes like Greg Leisz's pedal steel at the end of "Mantra" and "Reincarnation" or Sundfor's own piano on "Good Luck Bad Luck" that provides the emotional pull. Sometimes the tracks split into significant multiple parts like the electronic soundscape on "The Sound of War" or the near jazz of "Good Luck Bad Luck." This is the sound of an artist stretching themselves, seeing how far they can go with a given set of themes and ideas—that on this evidence is a very long way. Sundfor is a remarkable talent and this is a great album.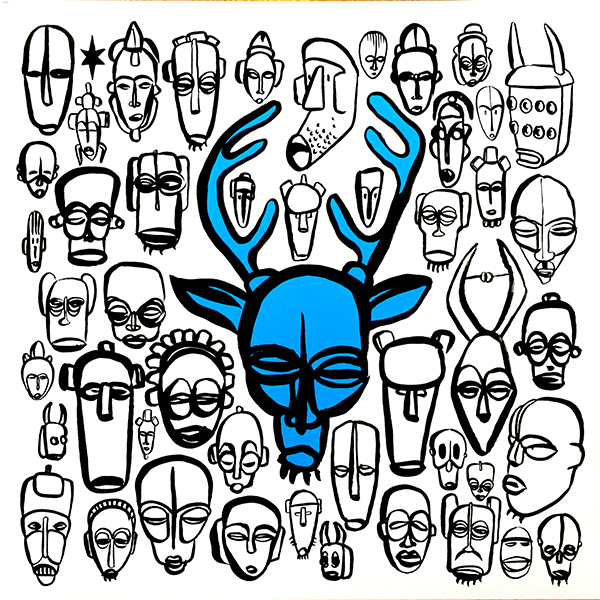 Florian Pellisier Quintet
Cap De Bonne Esperance
Heavenly Sweetness
2017
With the recent Lee Morgan biopic once again rekindling interest in the Blue Note back catalogue then maybe the time is right for this from pianist Pellisier. There are clear debts to the likes of Morgan, Hancock and Hill in the feel of the material but it is all so well done that it scarcely seems to matter. If the excellent title track finds us in 'Empyrean Isles' meets 'Point of Departure' territory, this is surpassed by the killer track -the cover of Harold McNair's "The Hipster" which has the feel of 'Take Five' played by the Miles Davis 1960s Quintet. Most enjoyable.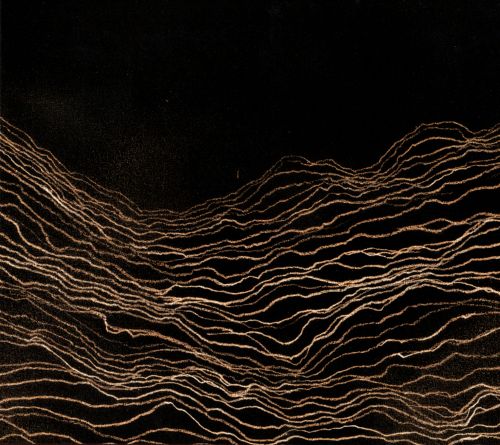 Floating Points
Reflections Mojave Desert
Pluto
2017
The momentum from 2015's excellent
Elaenia
LP having been maintained by the 2016
Kuiper
12 inch, Floating Points return not with the desert version of Joy Division's "Unknown Pleasures" suggested by the sleeve, but a CD and DVD that appears to have more in common with Pink Floyd's "Live At Pompeii" from 1972. Partly written and recorded in the Mojave Desert on a visit to the Joshua Tree National Park, Floating Points overcome any reservations particularly on the more ambient "Kites" and "Kelso Dunes" which builds to a memorable motorik climax. A distinctly old school view of the future then—electronica for people who don't like electronica?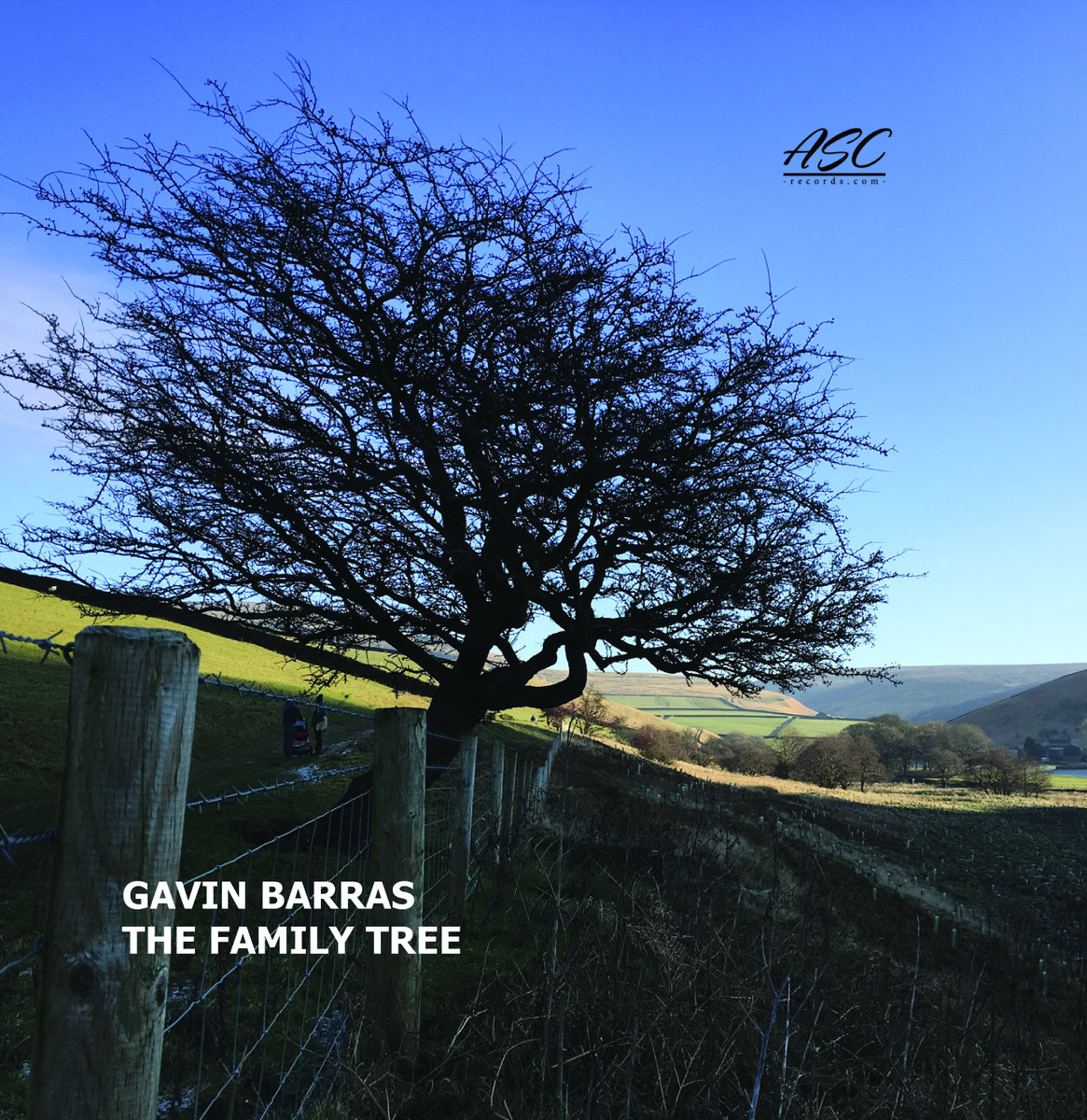 Gavin Barras
The Family Tree
asc Records
2017
Best known as the bassist with
Matthew Halsall
's band this album features
Gavin Barras
playing a bass specially built for him over a 15 year period by his father. Mostly played by a tight core four piece band, Barras' album features 10 compositions written since becoming a father himself in 2016. Jeff Guntren plays a mean tenor on "Swingin' Charlie" and the band combines well on "Steve's Song"—a breezy rhythmic showcase for both Barras' own considerable talents and those of Jim Faulkner on guitar. The title track springs a surprise by introducing cello and viola to the mix to great effect, but the overall feel is of warmth, family and friendships. An enjoyable way to spend 50 minutes.
Jazzmeia Horn
Social Call
Prestige
2017
Superior vocal jazz with a soulful twist on the traditional provided through the pace and spirit in the vocal from the improbably monikered Ms Horn. The collection works best on its most soulful tracks like "Up Above My Head" where she could pass for the great Carmen Lundy or the heartfelt jazz take on the Stylistics and Thom Bell's immense "People Make the World Go Round." It's the latter in particular that suggests a possible future direction—the declamatory spoken word catalogue of current day injustices giving way to pacy free-er sections and a vocal good enough to sit well on something like the classic Fertile Ground "Spiritual War" album from the turn of the century. Definitely an artist to watch out for.
Portico Quartet
Art in the Age of Automation
Gondwana
2017
Last but by no means least, comes this show-stopper from
Portico Quartet
. Now on Gondwana, their sound has leapt forward since the last time our paths crossed on the Real World album
Isla
in 2009. While
Art in the Age of Automation
remains an arguable evolution of that earlier sound, it feels more direct and better focused on the pieces, not struggling to make an ambient electronica record with a third stream jazz line up. Most important of all it sounds magnificent—from the first note of sub bass on opener "Endless" to the last trumpet note on "Lines Glow." In the 1990s, we would have called this "deep house" placing it alongside people like Larry Heard, Joe Claussell's Spiritual Life records, 16B and the more ambient end of Andy Weatherall's Sabres of Paradise output—yet many in that scene took inspiration from jazz so it isn't incongruous that other musicians should wish to join and continue the conversation. If the trumpet line on "RGB" bears a passing resemblance to the melody from Robert Miles' 1996 pop dance hit "Children," it really doesn't matter—this is an absolute triumph of an album, another possible album of the year and an example of how musical breadth can lead to great leaps forward in the creativity of the finest musicians.
Tracks and Personnel
The Vampires Meet Lionel Loueke
Tracks: Endings & Beginnings Pt. I; Hard Love; Freedom Song; Green Green Green; Bendalong; Torta Salata; Suck a Seed; Ubud Bubble; Brand New; Endings & Beginnings Pt. II.
Personnel: Jeremy Rose: alto saxophone, tenor saxophone, bass clarinet; Nick Garbett: trumpet; Lionel Loueke: acoustic guitar, electric guitar, vocals; Jonathan Zwartz: bass; Danny Fischer: drums; Alex Masso: drums, cojon, bongos, pandeiro, wood block, cowbells, shakers.
Cleo
Tracks: Sumer is Icumen In; Good Sign; Watching You; Move On; Cleo; New Beginnings; Red Clay; King of Hearts; Take It Slow; It's Over, Bobby.
Personnel: No information provided
Ask Seek Knock
Tracks: Eternity Within My Soul; Changed, Changing Still; Hear His Voice; Hope In The Hills; The Twelve; Dream and Visions Of The Son; Spirit; Ask, Seek, Knock.
Personnel: Samuel Eagles: alto saxophone; Duncan Eagles: tenor saxophone; Jean Toussaint: tenor saxophone (3, 6,); Sam Leak: piano; Ralph Wyld: vibraphone; Max Luthert: double bass; Dave Hamblett: drums.
Thank You For Coming to LIFE
Tracks: Stones Change; Huge Knees; Iranosaurus Rex; Hala Hala; Cheese Greater; Every Moment Is Born Lies and Dies.
Personnel: Kenny Warren: trumpet; JP Schlegelmilch: piano; Noah Garabedian: double bass; Satoshi Takeishi: drums.
Lilies
Tracks: Your Freedom is the End of Me; Gold Junkies; Lilies; Let Me Love You; Sitting in the Stairwell; Brother; Afro Blue; All My Worlds; And My Heart Goes On.
Personnel: No information provided.
Music For People In Trouble
Tracks: Mantra; Reincarnation; Good Luck Bad Luck; The Sound of War; Music for People in Trouble; Bedtime Story; Undercover; No One Believes in Love Anymore; The Golden Age; Mountaineers.
Personnel: Susanne Sundfor: grand piano, synthesisers, acoustic guitar, vocals, programming; Jurgen Traeen: syntesisers, double bass, electric guitar, programming; Jesse Chandler: flute, clarinet, alto-clarinet; Greg Leisz: pedal steel guitar; Gard Nilsen: drums, percussion; Andre Roligheten: saxophone; Frans Petter Eldh: double bass; Megan Kovacs: kankles; John Grant: vocals; Jon Balke: grand piano; Erik Johan Bringsvor: acoustic guitar; Andres Roberts: spoken words; Lewis Sebastian Kay-Thatcher: spoken words.
Cap De Bonne Esperance
Tracks: Cap De Bonne Esperance; The Hipster; Cantopa Elegua; Almeria; La Foret Des Biches Bleues; Les Masques Africains; Comete; Yasmine; What a Difference a Day Makes.
Personnel: Christophe Panzani: rtenor saxophone; Yoann Loustaldt: trumpet, flugel horn; Florian Pellisier: piano; Yoni Zelnik: double bass; David Georgelet: drums; Leron Thomas: vocal, trumpet (track 9 only).
Reflections Mojave Desert
Tracks: Mojave Desert; Silurian Blue; Kites; Kelso Dunes; Lucerne Valley.
Personnel: Alex Reeve: guitar; Matthew Kirkis: guitar, synthesizer; Leo Taylor: drums; Susumu Mukai: bass; Sam Shepherd: synthesizers, rhodes, organ.
The Family Tree
Tracks: Swingin' Charlie; Waltz For My Wife; Sunnyside; CBGB's; The Family Tree; Steve's Song; Lowdown (in the Lowlands);Mossy Lea; 35 Years Later; Last Thing (for Ed K).
Personnel: Gavin Barras: double bass, acoustic guitar; Jeff Guntren: saxophone; Jim Faulkner: guitar; Dave Walsh: drums; Margit Van Der Zwan: cello; Rhiannon James: viola.
Social Call
Tracks: Tight; East Of The Sun (And West Of The Moon); Up Above My Head; Social Call; People Make The World Go Round; Lift Every Voice And Sing/Moanin'; The Peacocks ( A Timeless Place); I Remember You; Medley: Afro Blue/Eye See You/Wade In The Water; I'm Going Down.
Personnel: Jazzmeia Horn: vocals; Victor Gould: piano; Ben Williams: bass; Jerome Jennings: drums, percussion; Stacy Dillard: tenor saxophone (1, 3, 5, 6, 10); Josh Evans: trumpet (3, 5, 6, 7, 10); Frank Lacy: trombone (3, 5, 6, 9, 10).
Art in the Age of Automation
Tracks: Endless; Objects to Place in a Tomb; Rushing; Art in the Age of Automation; S/2000S5; A Luminous Beam; Beyond Dialogue; RGB; Current History; Mercury Eyes; Lines Glow.
Personnel: Duncan Bellamy: drums and electronics; Milo Fitzpatrick: bass; Keir Vine: hangs and keys; Jack Wyllie: saxophone and keys; Francesca Ter-Burg and Anisa Arslanagic: strings (1, 2, 4, 6, 11); Tom Herbert: extra bass (2, 7).
Post a comment