Anxiety Attack by Joe Purrenhage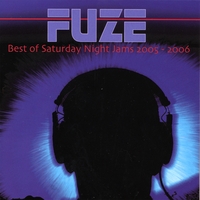 Buy Album
From the album
Album Title: Best of Saturday Night Jams 2005-2006
Unknown label
Released: 2007
Listen
Broken link? Report it to us
About the Album
This is a song from the Best of Saturday Night Jams 2005-2006 disc and was given the name "Anxiety Attack" even though it was written spontaneouosly during the improv. session. This very energetic instrumental showcases the bands ability to create music with the interplay between experienced players. The Saturday Night Jam is a weekly live audio webcast of the band Fuze performing their music as well as improvisations of jazz-rock sounds. The audio is webcasted via a Live365 station and is also offered as a free podcast to subscribers.
Personnel
Date featured
March 17, 2007
This song appears by permission of the contributing artist and/or record company.
It is for personal use only; no other rights are granted or implied.