Jazz Articles about Jorge Sylvester
Instrument: Saxophone, alto
Article Coverage
|
Calendar
|
Albums
|
Photos
|
Similar Artists
Extended Analysis
by Florence Wetzel

In a 1967 interview with Jazz & Pop magazine, John Coltrane stated: "I know that there are bad forces, forces put here that bring suffering to others and misery to the world, but I want to be the force which is truly for the good." In his lifetime and beyond, Coltrane has inspired artists to infuse their work with this mission, and certainly alto saxophonist and composer Jorge Sylvester can be counted as one of Coltrane's heirs. Spirit Driven is ...
read more
Album Review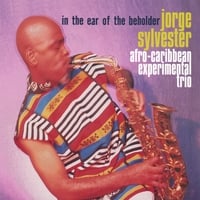 by AAJ Staff

Jazz artists often approach Afro-Caribbean music from a reductionist rhythmic standpoint, neglecting the richness of the tradition. But Jorge Sylvester takes care to present the whole picture on In the Ear of the Beholder. Taking various Afro-Caribbean styles and paring them down to a raw trio format (sax/bass/drums), he compels each player to bring something unique to the mix.
Much of the improvisation on In the Ear explores individual traditional styles in step-by-step fashion. "Tambor--The Mix," for example, works its ...
read more
---