Real World Records' Vinyl Reissues
By
In the new millennia, the world seems to be a fragile and fragmented place full of fear and where xenophobia spreads like wildfire. All of that has contributed to the rise of isolationist and right—wing movements and governments around the globe. In a world that is in constant turmoil, it is good to have excellent music reissued that at the time has made the world look like a global village when this music connected people from different cultures and religions together. There are many record labels these days that mine the rich musical heritages of various cultures and traditions but it's very rare that one can find a label with achievements in this domain like Real World Records.
Ever since its inception in the late '80s, Real World Record began releasing music from various corners of the world by a diverse selection of artists that truly defined the world music genre as a separate category of its own. From Peter Gabriel's
Passion—The Last Temptation of Christ
soundtrack the label presented artists such as Nusrat Fateh Ali Khan, Djivan Gasparian, Ayub Ogada, Thomas Mapfumo, Yungchen Lhamo, Sheila Chandra, Papa Wemba, Geoffrey Oryema which became popular artists on their own and continued to reach more wider audience and further enrich this genre. The label also became a platform where some of the most interesting experiments would happen where forward looking producers (such as Hector Zazou, Michael Brook, David Botrill, Richard Evans, to name but a few) would team up with the artists and create modern marvels where traditional music would merge with contemporary music. The label began re-releasing its catalog on vinyl. Some of them were out of print on vinyl while others are released on vinyl for the very first time. This is timeless music as relevant and fresh as when it first released.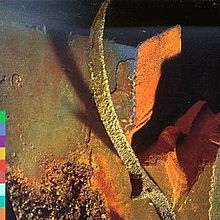 Nusrat Fateh Ali Khan
Mustt Mustt
Real World
1990/2017
2017 marks the 20th anniversary of renowned vocalist Nusrat Fateh Ali Khan's premature passing which at the time left a dark and empty shadow. During his short lifetime, he was the world's greatest singer of Qawwali, the Sufi devotional music which goal is to bring ecstasy to listeners in order to experience the divine. Not only was he coming from a lineage of 600-year-old Qawwali tradition that ran in his family, but Khan also introduced Sufi music to international audiences and has spread its popularity. During his lifetime he was generally known as "Shahenshah-e-Qawwali" or the "The King of Kings of Qawwali" He first came to prominence with his performance at the renowned WOMAD festival in 1985, and later he gave a memorable performance on Peter Gabriel's soundtrack for Scorsese's'
The Last Temptation of Christ.
Mustt Mustt
is not Khan's first album for the label but it's the first of the three fruitful and innovative collaborations with renowned producer and musician Michael Brook. Before, Khan recorded
Shahen- Shah
(Real World, 1988) with his Party, which is a rapturous but entirely traditional album as he has done before with releases on other labels. The traditional Qawwali songs can last for 20-25 minutes with its lyrics usually praising love and commemorating Sufi saints. That can be heard on other records he has done before (most notably the album
Reverence
(Sony, 1988) or on numerous recordings he has done). The songs utilize a simple instrumentation—a harmonium and tabla. Usually, the vocals are improvised along with the prelude on the harmonium where the vocals are answered by the chorus. As soon as the table introduces the rhythm, the melody is sung and from there the songs take off in a whirlwind of improvisations between the Khan's serpentine vocal lines that are answered by the harmonium, bolstered by the tabla beats and there is a call-and response with the group of singers.
Teaming up with Canadian producer Michael Brook took the music on another level as Brook works his magic in the most subtle of ways resulting in a masterful contemporary reflection of traditional Pakistani rhythms and melodies along with subtle electronic sounds and ambiances. Even before this project, Brook was no stranger to excursions to other music cultures and world music fusions. Brook is one of the world's most prominent and most prolific musical synthesizers. He was a student and collaborator of 4th world music synthesist and trumpet player Jon Hassell and has closely worked with producers Brian Eno and Daniel Lanois. Later he went on to marry his studies of non-Western music to emergent technology, and he carved himself a niche as an in-demand producer, engineer and instrument builder. As a result, he pushed the production of world music into unforeseen areas through his painterly approach.
The opening single "Mustt Mustt" is built on an infectious half paced groove built on swirling bass lines courtesy of bassist Darryl Johnson, at the time a regular member of musician/producer Daniel Lanois's band. Brook's layered approach and dubby effects create a fluid and lively background over which Khan showcases his vocal masteries in an approachable manner. The lyrics refer to a Sufi saint yet Khan masterfully improvises the lyrics over these funky basslines. This song was remixed by Massive Attack and it even propelled him high on the charts at the start of the 90's. The success of the remix version further bolstered the popularity and the respect that Khan was enjoying in the Western world. And for the first time, the remix is included here in this vinyl reissue.
Brook's command of dynamics on this record is peerless. "Nothing Without You" and "Taa Deem" are traditional and playful stomps with its barreling rhythms with Brook's subtle treatments in the background, while "Tracery" is a hypnotic and gentle song where the melody is played on a guitar with background ambiances and occasional tabla beat that accentuate Khan's melancholic-sounding vocal improvisations. Brook creates intricate filigrees on his infinite guitar over subtle ambient sounds which provide another bedrock for Khan's vocal improvisations. Often, Brook's treatments bring out the instruments' seductive sonorities or the ecstatic vocals, and the beats don't overpower their charms as often is the case when it comes to fusion projects of this sort. A truly excellent producer knows when not to interfere and to achieve the right balance. This is evident on all songs but most evidently on "The Game" which is a truly globalized stew of beats, samples, and rhythms.
On the other hand, "Fault Lines" starts in the same ambient manner and pretty soon it builds into a majestic piece driven by delicate and hypnotic rhythms over which an array of voices can be heard as they take the song to a climax before the percussive swirl fades into blissful atmospherics.The successful partnership between Nusrat Fateh Ali Khan and Michael Brook will be repeated on
Night Song
(Real World, 1996) which was awarded a Grammy and eventually The post-humous
Remixed
project. Khan continued to modernize his music like the duet with Pearl Jam's Eddie Vedder while Michael Brook went to produce other kaleidoscopic records on Real World world records with artists such as the Armenian duduk player Djivan Gasparian, Tanzanian vocalist Hukwe Zawose, and the late Indian mandolin maestro U. Srinivas.
The reissue has kept the original hypnotic front cover provided by now legendary illustrator Russell Mills and the inside sleeve features a detailed info of musicians who play on this record and commentaries about the record's background.
Mustt Mustt
is one of those records where a traditional artist has given his music a subtle modern update. Devotees will know what to expect of this reissued gem and will not be disappointed by the quality of the music inside while newcomers are likely to be surprised, captivated and converted by the obvious magical alchemy between both parties involved.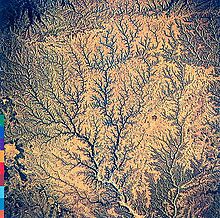 Various Artists
Passion Sources
Real World
1989/2017
The little-known sister recording to Peter Gabriel's watershed soundtrack to Martin Scorcese's film
The Last Temptation of Christ
is a lot more than as it is usually perceived—an accompanying release of either rejected material or unused music. On the contrary, it represents an outstanding and colorful collection of music from the Middle East, Africa, India, Pakistan that provided Peter Gabriel with the much-needed inspiration when he wrote the score for the film and more. When Gabriel was invited by Scorsese in 1988 to write the music for the film based on writer Nikos Kazantzakis' book, his music provided a powerful emotional element to accompany the film as it painted inner and outer emotional landscapes that resonated within Christ who was portrayed as a human figure full of doubts and weaknesses. His soundtrack encompassed performances of a huge cast of musicians from several countries and regions and for its breadth of vision and sheer diversity of instrumentalities it is still an object lesson how to make a brilliant soundtrack.
The music that can be heard in the film is in its rudimentary form as Gabriel was given little time to develop his ideas so the complete soundtrack consists of his music and music by other musicians.
Sources
consists of selections of songs and instrumentals of artists that played on
Passion
like singer Nusrat Fateh Ali Khan, percussionist Hossam Ramzy, violinist Levi Shankar. Some of the tracks were used in some of the scenes in the movie, like Baaba Maal's "Call to a Prayer" which is used during the scene of The Last Supper. A track by Turkish ney master Kudsi Erguner named "Ulvi" was recorded specifically for the film as was a track by Mahmoud Tabrizi Zadeh on kemantche. Some tracks were alternative choices for various scenes and others just provided inspiration. What is great about Real World's releases is that they always have detailed liner notes and there is a description behind each song even when some of the tracks are location recordings with nameless artists.
Both records
Passion
and
Sources
showcase the immensity of music involved in the making of the soundtrack.
Sources
is a highly textural kaleidoscopic release. Obviously, the diversity and the mood were primary reasons for the selections of these tracks and the curator has managed to create a coherent yet delicately eclectic mix. The result is a banquet of diverse, raw and compelling sounds and one of the most sophisticated soundtracks imaginable.
Tracks and Personnel
Nusrat Fateh Ali Khan
Mustt Mustt
Tracks: Mustt Mustt (Lost in His Work); Nothing Without You (Tery Bina); Tracery; The Game; Taa Deem; Sea of Vapours; Fault Lines; Tana Dery Na; Shadow; Avenue; Mustt Mustt (Massive Attack remix); Personnel: Nusrat Fateh Ali Khan: vocals; Robert Ahwai: guitar 1, 2, 3, 4, 10; David Bottrill: djembe 1; synthesizer 6; surdu 8; digital edit on the Real World tablet 9; Michael Brook: guitar 1, 2, 3, 7, 8; bass 2; djembe 4; infinite guitar 4, 5, 6, 10; surdu 5; synthesizer 6, 8; percussion 8; Darryl Johnson: bass 1; synthesizer 2; moog bass pedals 4, 5, 7; piano 4; djembe 5; buzz bass 6; clay drums 10; Farrukh Fateh Ali Khan: harmonium, vocals; James Pinker: djembe 1; hairy drum 2; gong bass 3; bongos 4; djembe 5, 10; percussion 7; Dildar Hussein: tablas 2, 3, 7, 8, 10.
Various Artists: Passion Sources
Tracks: "Shamus-Ud-Doha Bader-Ud-Doja" performed by Nusrat Fateh Ali Khan & Party (Pakistan); "Call to Prayer"—performed by Baaba Maal (Senegal); "Sankarabaranam Pancha Nadai Pallavi"—performed by Shankar and the Epidemics (India); "Ulvi"—performed by Kudsi Erguner (Turkey); "Fallahi"—performed by Hossam Ramzy (Egypt); "Sabahiya"—performed by Banga (Tanta-Suaag) (Egypt); "Tejbeit (Ethiopian Bar Song)"—performed by unknown Ethiopian musicians; "Prelude in Tchahargah"—performed by Mahmoud Tabrizi Zadeh (Iran); "Wedding Song"—performed by unknown Moroccan musicians; "Magdalene's House"—performed by Abdul Aziz el-Sayed (Iran); "Yoky"—performed by Fatala (Guinea); "Ya Sah"—performed by Nass El Ghiwane (Morocco); "Al Nahla Al 'Ali"—performed by Les Musiciens du Nil (Egypt); "Song of Complaint"—performed by Andranik Askarian and Khatchadour Khatchaturian (Armenia).
Post a comment