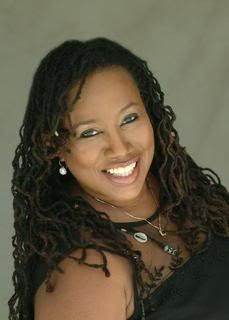 The Jazz Bridge First Wednesdays Neighborhood Concerts Series at the Cheltenham Center for the Arts—Ashbourne Road in Cheltenham—presents vocalist
Denise King
on Wednesday, January 7. Showtime is 7:30 p.m., tickets are $10/$5 for students, and are only available at the door. For info: 215-517-833. or visit jazzbridge.org/events/neighborhood-concerts.
A rhythm and blues fan as a child, Denise King discovered jazz at the age of 12. Her "formal" musical education consisted of listening carefully to everyone from Ella Fitzgerald and Nina Simone to Nat Cole and Frank Sinatra. Though she showed promise as a singer, after graduating from high school, she entered the medical field and earned her living as a technician and a family-planning counselor. Stage fright was holding her back, but with the help of saxophonist Sam Reed, she conquered it. By her early thirties, she was on her way, working frequently in the Philadelphia International recording studios with Dexter Wansel. Denise King has shared the stage with her share of giants through the years, including Cecil Payne, the Brecker Brothers, Uri Caine, Jean Carne and even Celine Dion. She's no stranger to standards, but what makes her unique—and helped gain her a substantial following in Europe—is her ability to transform rock and roll hits into viable jazz performances, demonstrated on a number of in-studio and live CDs over the years.
Jazz Bridge, an award-winning nonprofit dedicated to assisting Greater Philadelphia Metro area jazz and blues musicians and vocalists in times of crisis, sponsors these neighborhood concerts throughout the region to keep the sound of Philadelphia alive.