WAM, BAM, ty MAAM by Billy Buss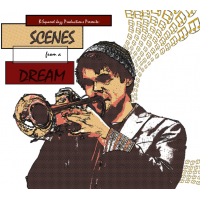 Buy Album
From the album
Album Title: Scenes From A Dream
Label: Self Produced
Released: 0
Listen
The root of music is not music - discuss. Lively electrolyzed sounds fresh off the Buss.
About the Album
A nod to trumpeter Nicholas Payton's BAM movement, this piece explores melodic, harmonic and rhythmic techniques that surpass the limitations of "genre" while paying tribute to the many influences that have shaped the development of my musical expression. Title is an Acronym that should be decoded as: "White American Music, Black American Music, Music After All Is MUSIC
Personnel
Date featured
March 25, 2014
This song appears by permission of the contributing artist and/or record company.
It is for personal use only; no other rights are granted or implied.