Waiting by Will Sellenraad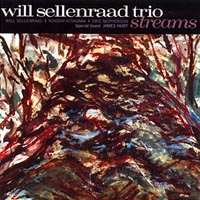 Buy Album
From the album
Album Title: Streams
Label: Self Produced
Released: 1999
Listen
About the Album
Classic group interaction and stirring jazz melodies. Spanning the traditions set forth from Kenny Burrell to Pat Metheny. Featuring Kiyoshi Kitagawa on Bass, Eric McPherson on Drums, with special guest James Hurt on Piano.
Personnel
Date featured
April 14, 2009
This song appears by permission of the contributing artist and/or record company.
It is for personal use only; no other rights are granted or implied.
Instrument: Guitar
Article Coverage
|
Calendar
|
Albums
|
Photos
|
Similar Artists