HighNote/Savant Records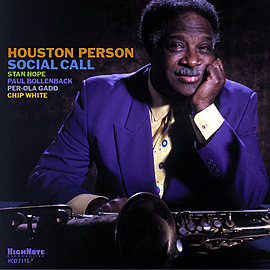 In the mid '60s, when HighNote/Savant president Joe Fields was a young record executive at the Prestige label, he recognized talent in a young saxophone player called Houston Person. "I felt if I were to have a record company, he'd be the kind of artist I'd want," said Fields. Last month Person released his seventh album on HighNote. It's a gorgeous disc of mostly standards, featuring the deep luxurious tone of Person's tenor saxophone.
Eight months earlier, David "Fathead" Newman, an equally respected, and talented player, released his fourth disc for HighNote,
The Gift
. Eight originals swing, tribute jazz immortals, and resonate with a distinctive beauty cultivated through years of discipline.
"When we talk about fellows like Person and Newman, people look at them and say 'oh man those are two older guys, that company's been around so long, they have an old vision.' We have never lost the beat of the street," explained Fields.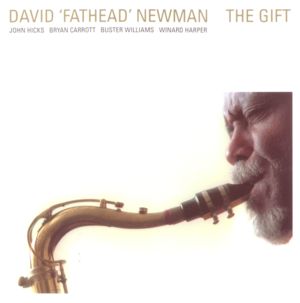 Many of the artists Fields works with now are people he recorded in the '70s on his first label Muse, like trumpet player Wallace Roney and vocalist Mark Murphy. They are older, seasoned artists, who have withstood the test of time, and form strong connections with their audience.
"We do not record what I consider 'white bread artists' - having nothing to do with color of skin. A white bread artist is something that is sort of pappy, no real flavor. We do whole grain, ten grain, sink-your-teeth-into loaves. You can chew on our stuff for a good bit of time and get a real good taste out of it."
Fields started the HighNote and Savant labels seven years ago. He sold his first label Muse during the economic boom of the '80s. Originally Fields established the two labels, so he could record two styles of music. One label was meant to be for the more traditional jazz, and the other would be for music that was a bit edgier. But it didn't work out as planned. The nature of the business took over the original intention.
Thirty years ago the industry ran on a slower, scaled down stage. All a record company needed was one month to get an album out in stores, work radio, and press, and promote it. Now, with larger distribution companies, and the advent of the "street date", it takes eight weeks to market a new release. So putting out albums alternately on the two labels keeps them fresh longer.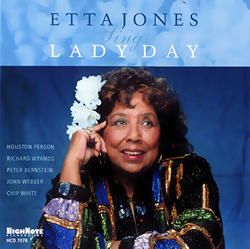 HighNote/Savant will release 34 albums this year. Approximately 30 signed artists make up the label's roster. Vocalist Mark Murphy has consistently been named Down Beat's 'Best Male Jazz Singer Of the Year', and the late Etta Jones' release
Lady Day
received a 2003 Grammy nomination. The album was released the day Jones died. "She was the most self-effacing, normal, regular human being, with no ego. She was always cooperative, always recorded in good taste, was careful to choose her songs. When she died we really had a terrible loss. There is nobody who can replace Etta. She too is one of those artists that stood the test of time. Etta was one of the best. There's only a handful of these great ladies."
This month vocalist Ernestine Anderson releases her first album for HighNote. It's a collection of standards called
Love Makes The Changes
. She joins a group of female vocalists on the label including Sheila Jordan, Carol Sloane, Irene Reid, and Wesla Whitfield among others.
"These are singers that really have a unique style. They're not quasi-jazz singers who could be lounge acts, who really just don't know what it is as far as the lyric is concerned. These are super singers and Ernestine fits that mold."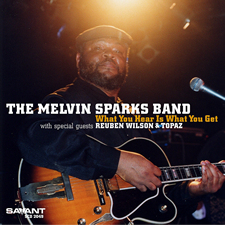 Moving in on jam band territory, in September Savant released guitarist Rodney Jones'
Soul Manifesto Live!
and drummer Jim Payne's
Sensei.
In April the Melvin Sparks Band's
What You Hear is What You Get
came out. "Melvin grew up in that very music that you hear on his record," Fields explained. "He's not somebody who's faking playing funk, acid jazz, groove - that's Melvin. Melvin is the real thing no ifs, ands, or buts about it."
The times for the music industry have changed, but Highnote/Savant has adapted along with it. Fields remembered a simpler time when there were fewer recordings and companies. Salesmen traveled from store to store with the company's book. The albums were handpicked and put out on the shelves. Records were sent to radio stations where DJs instantly played the songs.
"Slowly the small record stores disappeared. Now the bulk of all sales are done through chains. Those account for 90% of all sales. It used to be you'd go to a store in one town. You'd go to another town there'd be a store. You'd go to the next town there'd be a store. And that disappeared."
---