Keith Wesby
Keith has performed in countless venues since 1983. He has toured the country with many different acts. As a player, he has recorded on many sessions for Pop, Gospel, and Jazz artists.
As a solo artist, he has a wide array of technical abilities. His style can range from soft and sensual to rough and gritty. But one thing is for sure, he'll leave you with something to remember.
As a band leader, Keith has demonstrated his ability as a composer of complex rhythms and tasteful melodies.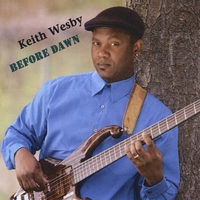 From: Once and Again
By Keith Wesby
From: Once and Again
By Keith Wesby