Donald Nicks
For the past 15 or more years, Donald has been the bassist with Roy Ayers and has toured extensively with him as well as: Jorge Sylvester, Orlando Aviles, Luther Thomas, Nora McCarthy, Nancy Wilson, Henry Threadgill, Charles Earland, Ray Mantilla and records and performs all over New York and the U.S. and well as Europe.
Other Professional Engagements Zachary Breaux, Tom Brown, Jean Carne, Ronnie Laws, Ray Mantilla, Toru Oki, Los Pleneros de la 21, Bobby Sanabria, Tito Puente, Bobby Watson, Sam Wooding, Charles Earland, Roy Ayers, Mario Rivera, Lonnie Liston Smith, Bill Saxton, Johnny Colon.
Recordings Toru Oki :"Manhattn Midnight"
"Broadway Shuffle"
"Toru Oki & Albert King" Pepe Castillo: "Bananaland" Bobby Sanabria: "New York City ACHE" Roy Ayers: "Naste"
"Hot"
"Good Vibrations" Zachary Breaux: "Groovin"
"Time & Space"
"Crazy Love Songs" Jorge Sylvester:"In The Ear of the Beholder"


Recordings: As Leader | As Sideperson
Four (friends Of Unseen Rain)
2013
buy
Four (friends Of Unseen Rain)
2013
buy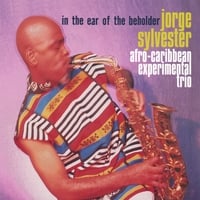 Jazz Magnet Records
2001
buy