Independent Exposure: Part 2
This is the second in a two-part review covering independent releases. The first part can be found
here
.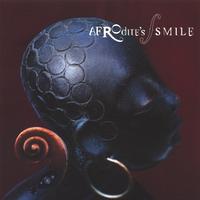 Elektra Kurtis' Ensemble Elektra
AFROdite's Smile
Milo Records
2005
Ensemble Elektra call to mind another crossover fusion group, Babaghanoush (whose most recent album was, in a strange parallel, entitled Aphrodite Moves On), in the way they translate traditional Mediterranean, Middle Eastern and Eastern European folk music into contemporary mainstream jazz. AFROdite's Smile is the group's second disc, following Book of Time, though by herself leader and violinist Elektra Kurtis has racked up an impressive list of collaborators and touring partners.
The album is for the most part a new spin on the familiar; in this respect it benefits as much from its uncommon palette of genres as it does from its lead instrument. The violin's sound cannot be matched or properly replaced by any of the instruments commonly used in jazz, as Stéphane Grappelli consistently demonstrated to great effect, and so AFROdite's Smile offers above all (maybe even more than was initially intended) an extended period to revel in those unique characteristics of expression inherent to it — profound yearning, ecstatic wailing, aching beauty — in a rather original context. Often all three of those characteristics are present in a single song.
If there's one fault with AFROdite's Smile, and an exceedingly minor one at that, it lies in just how much the disc tries to embrace. On rare occasions the folksy and the contemporary don't blend well — here the pronounced burble of the electric bass on "Basil" comes to mind — and even a resolutely non-critical ear would still have to concede that the rap by Reno on "Taqsim Oushshak Masri" is painfully bad. "The people of the sea, and I'm not talking about no sea divers neither/ Talking about people from the sea coast, who makes music worth, sea notes." Come again? But his convoluted message is in any case a positive one celebrating the poetic power and universal voice of music, and this is what Ensemble Elektra seem to be all about on their intriguing and highly listenable sophomore effort.


Luther Hughes Quintet
The Cannonball-Coltrane Project
Primrose Lane Music
2005

Whereas Ensemble Elektra scope whole geographic regions in search of musical inspiration, bassist Luther Hughes' quintet on this disc derives its own from just two musicians in particular — and not just those two musicians, but those two musicians performing on one particular album, namely, The Cannonball Adderley Quintet in Chicago. Fortunately for them, and as Hughes himself is quick to point out, Cannonball and Coltrane later evolved so radically and independently of one another that he and his bandmates were at no loss for stylistic ideas when devising this tribute.
And an odd sort of tribute it is. Aside from the clear homage of the cover art, there is only one track, "Limehouse Blues," from the 1959 album the band claims to be honoring. What gives?
Well, therein lies the appeal of this project. What started out as an enjoyable way to "re- create and perform the original arrangements" morphed over the course of two years into a few Coltrane covers, one standard each for Tadd Dameron and Cole Porter (performed by Coltrane and/or Adderley at some point during their careers), and five memorable original charts by reedmen Glenn Cashman and Bruce Babad and drummer Paul Kreibach, all generally conceived and executed in the manner of circa-1959 Coltrane and Cannonball. Therefore Cannonball and Coltrane do inform all aspects of this eponymous project, but not in a way that limits this group of friends and musicians or relegates The Cannonball-Coltrane Project to the ever growing pile of misguided concept albums.
While tracks such as "Impressions" and "Super Jet" are especially well chosen and arranged, it's the originals like "Sapphire," a swift mover with a clever hook, and "No Mercy," a deliciously soulful continuation of Joe Zawinul's "Mercy Mercy Mercy," that number among the many highlights. The band has no trouble playing in earnest, as on "Julian" (named after Cannonball as well as Babad's young son), another soulful tune, but they also approach the music with a lightheartedness (is the cuica on "Partido Mar Vista," for example, really supposed to be so wonderfully goofy?) that adds to the sense of swing and levity, and ultimately, enjoyment. The Cannonball-Coltrane Project is definitely worth a listen for fans of trad jazz with an emphasis on all-out fun and seemingly effortless inventiveness.


Bob Rodriguez
Corridor
CreOp Muse
2005

Coltrane pops up again with "Naima" on pianist Bob Rodriguez's Corridor, his first trio recording as leader in eleven years, and a very different disc to the above. Certain qualities — its intimacy, its soberness, its intensity — call to mind Tord Gustavsen's The Ground, and both pianists, I believe, openly share an affinity for Bill Evans; but Rodriguez's playing has a harmonic and melodic sophistication, not to mention a deeply nuanced poetic sensibility, that Gustavsen hasn't yet wholly attained, and which Evans only reached during the boldest and most introspective periods in his life. In bassist Mike Richmond and drummer Eliot Zigmund he has found an enviable pair of musicians who are able to match and balance him so intuitively.
As its title suggests, the opener "Corridor" begins at a walking pace and moves ahead within certain confines; then it really opens up and breathes. Rodriguez's style is such that it's impossible to know what's coming next (one wonders if he does, either, or if he merely sounds so assured while improvising by the seat of his pants). Each fresh passage leads to a discovery. There are moments on the title track — and throughout the disc, in fact — that positively sparkle with wonder and revelation, and Rodriguez's ability to express that state so fully is what makes one think he must actually be experiencing it for himself at that very moment. The original "It's Not That Dark" is stunningly beautiful, a virtuoso display of Rodriguez's unique stylistic approach and ability. He wears both his classical training and romanticism on his sleeve for his interpretation of the violinist Fritz Kreisler's "Liebeslied" as well as the original that follows, "Within the Line."
This will definitely find favor with devotees of ECM, though as 2005 winds to a close, it's more than likely that Corridor will begin appearing on "best of" lists across the board. The added bonus is that this is a Super Audio CD, to be had at the same price as a regular CD. Unequivocally recommended.


Charlie Schmidt
Xanthe Terra
Strange Attractors
2005

Listeners who want to perpetuate that feeling of soberness and intimacy on Rodriguez's Corridor might try following it with guitarist Charlie Schmidt's Xanthe Terra. His debut solo album is rooted in the dark whimsy and mystification that Schmidt's eccentric mentor, John Fahey, loved to cultivate, with at least two of its tracks, "Dance of the Inhabitants of the Palace of King Philip XIV of Spain" and "The Hyattsville Anti-Inertia Dance" (aka "Tuff"), originally recorded by Schmidt under Fahey's name for a 1993 re-release of the Fahey classic Death Chants, Breakdowns and Military Waltzes. Beyond that it's "meant to accompany you on an imaginary walk on Mars." Hence its title.
Though Xanthe Terra shares more than just instrumentation with a disc discussed in the last part of this article, Keith Ganz's Music for People, the album isn't entirely at home in the genre that is the primary focus of this site. Nor, I should add, does it pretend to be. Schmidt always hugs the melodic center of these songs ("Samba de Xanthe Terra" is one rare example of him stuck pacing the same dusty ground over and over, as if drawing out one scene tie-in from a film score) and there is little in the way of the solo-style improvisation common to jazz. "Firebird," which does bill itself as an improvisation on the Stravinsky suite of the same name, keeps its parts quite separate and sounds more like a medley. Another classical theme — this one from Grieg's "In the Hall of the Mountain King" from Peer Gynt — works its way into "Slavic Mountain," though it gets a bit worn out through repetition.
As they canvas that eerie and desolate Martian terrain, Schmidt's compositions dwell mostly in shadowy feelings of solitude and being the outsider looking in (or inward), a mood that's set immediately with the brooding opener "Salem Journeys," though they do so without falling prey to self-pity or sentimentalism. But there is a crack in everything, as Leonard Cohen sang, and enough light gets in to give them a hidden sense of hope. The resulting journey is, despite some trifling reservations, an exquisitely compelling one.


Nickendes Perlgras
Meat Hat
Konnex
2005
The second track on Meat Hat, the follow-up to this trio's 2000 debut Die hintere Vase, is entitled "Angenehm leer," which translates to something like "Pleasantly Empty." And I suppose you could say that for a lot of these short, mostly two- minute dadaist ditties with titles straight out of the Frank Zappa Songbook. The three musicians hold together well as they ricochet off each other and the rubber walls of their room, but what foils their clever little forays time and again is a lack of substance. Everything — whether it involves working in some klezmer, pounding out tribal drumbeats, a weary ballad trumpet solo or breaking into a military march — comes out sounding like a private in-joke. But it's hard not to grin at the utter insanity of "An Analysis of the Forces Required to Drag Sheep over Various Surfaces" or the screwball disco funk of "Hurrah, die Butter ist schon wieder alle." Aficionados of, say, Leo Records (which happens to share quite a few musicians on its roster with Konnex and all its imprints) with a predilection for the absurd will probably find a lot to enjoy here.
Personnel and Track Listings
AFROdite's Smile
Track listing: 1. Basil (6:16); 2. Waves (4:18); 3. Saba Reggae (3:37); 4. AFROdite's Smile (6:09); 5. Taqsim Shawk Afza/ Kalamatianos (5:19); 6. Blue Sky in June (3:03); 7. Mazarita, Alexandria (5:19); 8. Taqsim Oushshak Masri (5:01); 9. 2002 (4:47); 10. Mix Time (3:44)
Personnel: Elektra Kurtis (violin); Spiros Exaras (guitar;) Reno (vocals: 8); Brad Jones (bass); Lefteris Bournias (clarinet, ney); Reggie Nicholson (drums)
The Cannonball-Coltrane Project
Track listing: 1. Super Jet (5:09); 2. Bass Blues (6:04); 3. Partido Mar Vista (7:11); 4. Trane Remembered (5:58); 5. Sapphire (2:52); 6. No Mercy (6:31); 7. Impressions (4:45); 8. Julian (5:42); 9. The Old Ball and Trane (3:52); 10. Love for Sale (6:04); 11. Limehouse Blues (6:16)
Personnel: Luther Hughes (bass); Glenn Cashman (tenor sax); Bruce Babad (alto sax); Tom Ranier (piano: 4, 7, 10, 11); Ed Czach (piano: 1-3, 5-6, 8-9); Paul Kreibich (drums)
Corridor
Track listing: 1. Corridor; 2. Prelude to a Kiss; 3. Inside; 4. Naima; 5. It's Not That Dark; 6. Liebesleid; 7. Within the Line; 8. Spring Is Here
Personnel: Bob Rodriguez (piano); Mike Richmond (bass); Eliot Zigmund (drums)
Xanthe Terra
Track listing: 1. Salem Journeys (4:38); 2. Samba de Xanthe Terra (3:53); 3. Dance of the Inhabitants of the Palace of King Philip XIV of Spain (3:06); 4. Hyattsville Anti-Inertia Dance (4:11); 5. Athabasca Valles Blues (3:21); 6. Firebird (4:58); 7. Kanaranzi Waltz (3:33); 8. Acidalia Planitia (2:42); 9. Chillum Heights Blues (4:27); 10. For Olivia (6:31); 11. Slavic Mountain (4:34); 12. Doggie Blues (2:07); 13. Hymn (2:14)
Personnel: Charlie Schmidt (guitar)
Meat Hat
Track listing: 1. Kleiner Ausleger (2:40); 2. Angenehm leer (2:40); 3. Erich (für Erich Fried) (4:00); 4. Gorillas in Our Midst (2:44); 5. Rondeaux (2:13); 6. Für Jimmy Guiffre (3:58); 7. Max (für Max Ernst) (1:24); 8. Gewebeprobe (5:07); 9. An Analysis of the Forces Required to Drag Sheep over Various Surfaces (2:36); 10. Hurrah, die Butter ist schon wieder alle (für John Heartfield) (2:34); 11. Paddeln mit Punkten (4:20); 12. Bestäubende Tätigkeit, am falschen Ort (1:42); 12. Snooze Surfer (2:02); 13. Trio No.8 (3:48); 14. Alter Ego (1:50); 16. Totsaniert (4:11)
Personnel: Michael Anderson (trumpet); Michael Thieke (alto saxophone, alto clarinet, clarinet); Eric Schaefer (drums)
---