Camilla George Quartet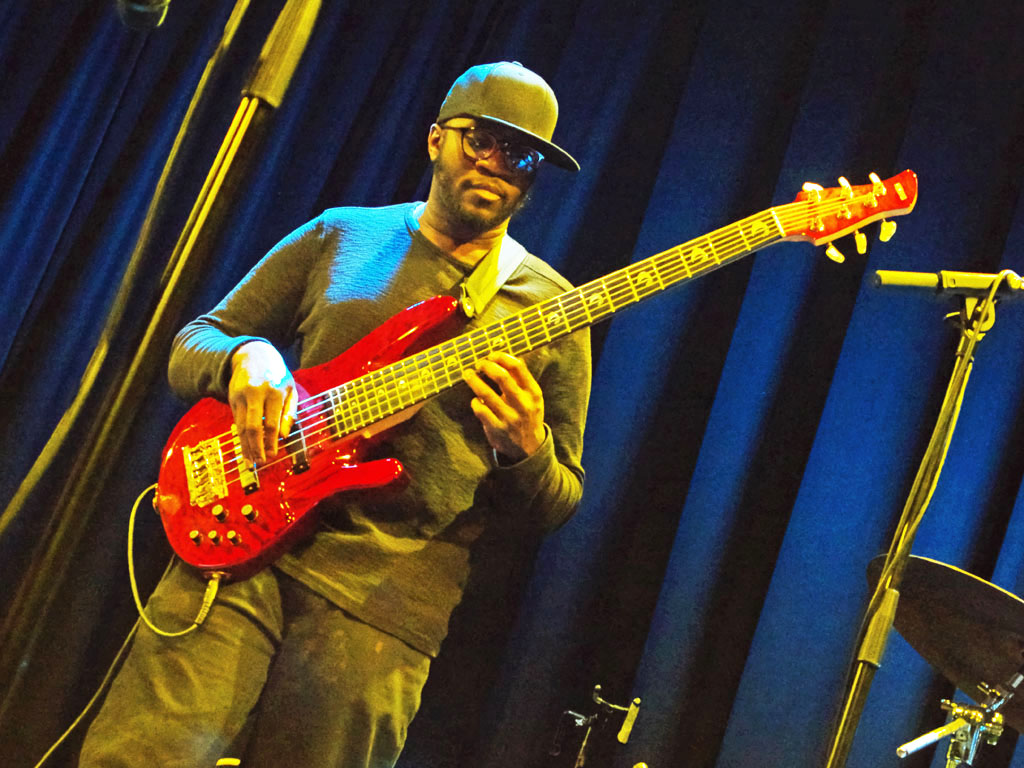 © Brian O'Connor. All Rights Reserved.

If you are the rightful owner of this image and are not credited, contact us.
All About Jazz / Vision X Software is a DMCA designated agent.
---
About this image
Daniel Casimir. Ropetackle Arts Centre, Shoreham by Sea, West Sussex, uk. Wed. 1st Feb. 2023. Part of New Generation Jazz Festival.
Uploaded: 2023-02-08
Size: 1,024 x 768 pixels

Tags