Jazz Alive 2021 Concert Series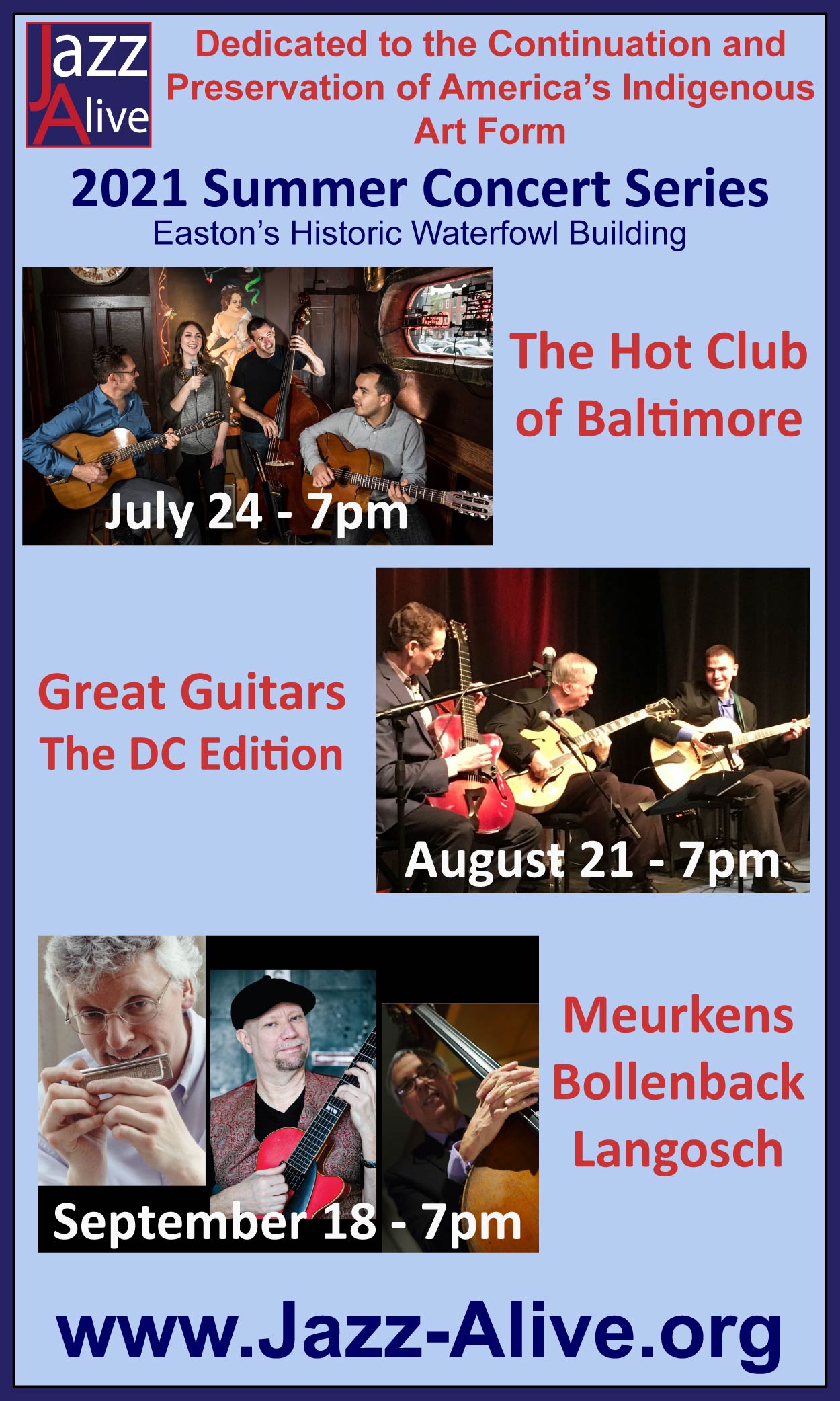 © Jazz Alive 2021. All Rights Reserved.
If you are the rightful owner of this image and are not credited, contact us.
All About Jazz / Vision X Software is a DMCA designated agent.
---
About this image
Three jazz concerts in a club-like setting, featuring respected performers from the region and New York City's jazz scene, will fill the historic Waterfowl Building in Easton, Maryland with music this summer. The series marks the debut of live performances presented by Jazz Alive, a charitable foundation based in Talbot County, at the historic Waterfowl Building's Festival Hall. Located at 40 South Harrison Street, the popular venue serves as the headquarters for the Waterfowl Festival held annually in November.
Uploaded: 2021-05-31
Size: 600 x 1,000 pixels

Tags