Simon Spillett Quartet Celebrates Tubby Hayes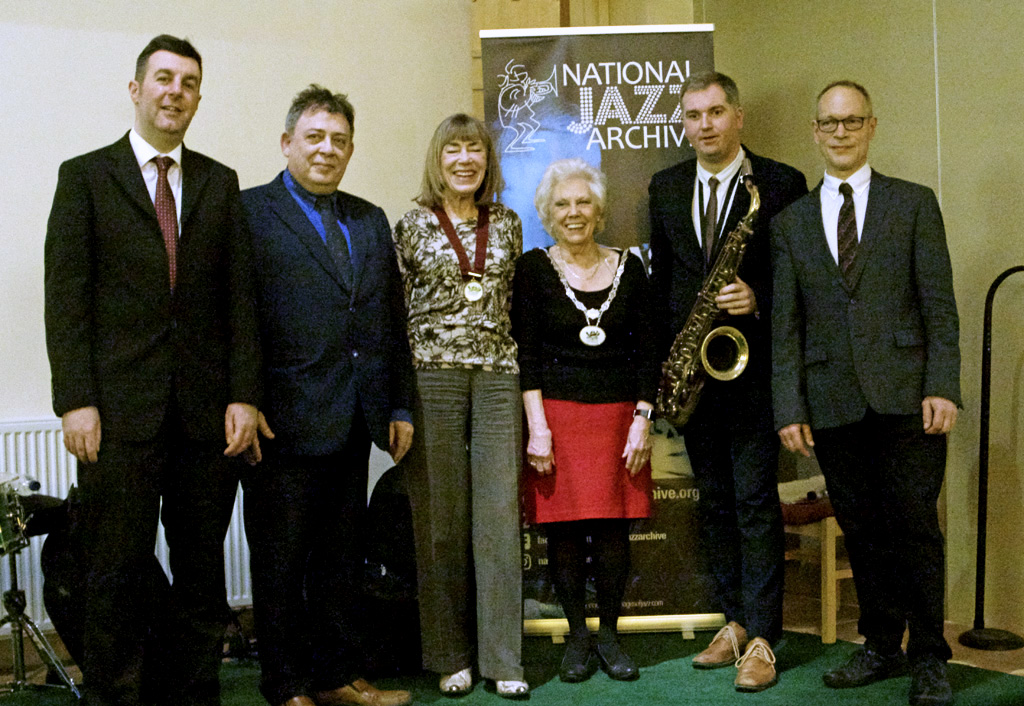 © Brian O'Connor. All Rights Reserved.

If you are the rightful owner of this image and are not credited, contact us.
All About Jazz / Vision X Software is a DMCA designated agent.
---
About this image
L-R: Rob Barron; Clark Tracey; Deputy Mayor; Mayor,Simon Spillett; Alec Dankworth. National Jazz Archive, Loughton Methodist Church, Loughton, Essex. Saturday 15th Feb. 2020.
Uploaded: 2020-02-16
Size: 1,024 x 706 pixels

Tags