Aaron Akins
From lead actor on Billy Ocean's "Suddenly" music video to playing Herbie Hancock on Netflix's cult classic smash hit, "I Think You Should Leave" by Tim Robinson, Best Cabaret / Concert Artist nominee, Aaron Akins, performs brand new musical additions to his fresh show including "I Haven't Tried You" and "OMG", recently released by Sony Orchard Music.
Known to music lovers worldwide for his song "I Just Wanna Luv U" in the film Black Butterfly starring Antonio Banderas, and his performance as Herbie Hancock in Netflix's smash hit, "I Think You Should Leave" by Tim Robinson, Aaron will sing songs from his BroadwayWorld nominated "Into the Cole" show performing some of the music of Nat King Cole. He will also perform in that same timeless, classic style with his own original material. AllAboutJazz had this to say about his "Into the Cole" show — "something out of the ordinary…sophisticated urban beat". In his tenure as an entertainer, he has worked alongside many of Hollywood's finest including Stan Lathan, Ray Charles, Eric Clapton, among others, and performed in iconic venues including The North Sea Jazz Festival and sang for the Pope at the Vatican. Stay up to date with Aaron via social media.
Instagram: @aaronrakins Spotify: Aaron Akins YouTube: Aaron Akins SoundCloud: Aaron Akins Website: www.aaronakinsmusic.com Email: [email protected]
Aaron Akins' music is something out of the ordinary. On Aaron's second studio album, Love is All Around [2009 - Produced by Darryl Swann (Macy Gray)] he sings compositions like "God Made Women Beautiful," "I'm Nothin' if it Wasn't for You", "Got to Have You," and "I Just Wanna Luv U," in which he pours out a heart filled with love and positive feelings and brings a smile to the face.
When Akins envisioned a song like "Mona Lisa," performed with a twist of hip hop, he may not have been aware that a new concept in music was about to be acknowledged. The late Carole Cole and Capital Records felt the magic and the tribute to Nat 'King' Cole, Nat 'King' Cole Re: Generations (King Cole Partners, EMI/Capital, 2009), was born, with Aaron Akins' name listed among the 'everlasting thanks' of the liner notes. On this album, which features the voice of Nat 'King' Cole with the voices of Cee-Lo Green, will.i.am, Natalie Cole, and Nas, among others, jazz meets a grownup great-grandson named hip hop. Just as Akins felt it should.
A brilliant songwriter for Kurt Farquhar's True Music company (Burn Notice, King of Queens, Lost, Lincoln Heights), and a vocalist of impeccable taste, Akins' voice is a prodigy of sensuality and elegance. Also, Akins was honored to sing for the Pope at the Vatican.
Read more
BWW Review: AARON AKINS Goes Smoothly INTO THE COLE at E Spot Lounge — https://www.broadwayworld.com/los-angeles/article/BWW-Review-AARON-AKINS-Goes-Smoothly-INTO-THE- COLE-at-E-Spot-Lounge-20151026
Concert Schedule
Recordings: As Leader | As Sideperson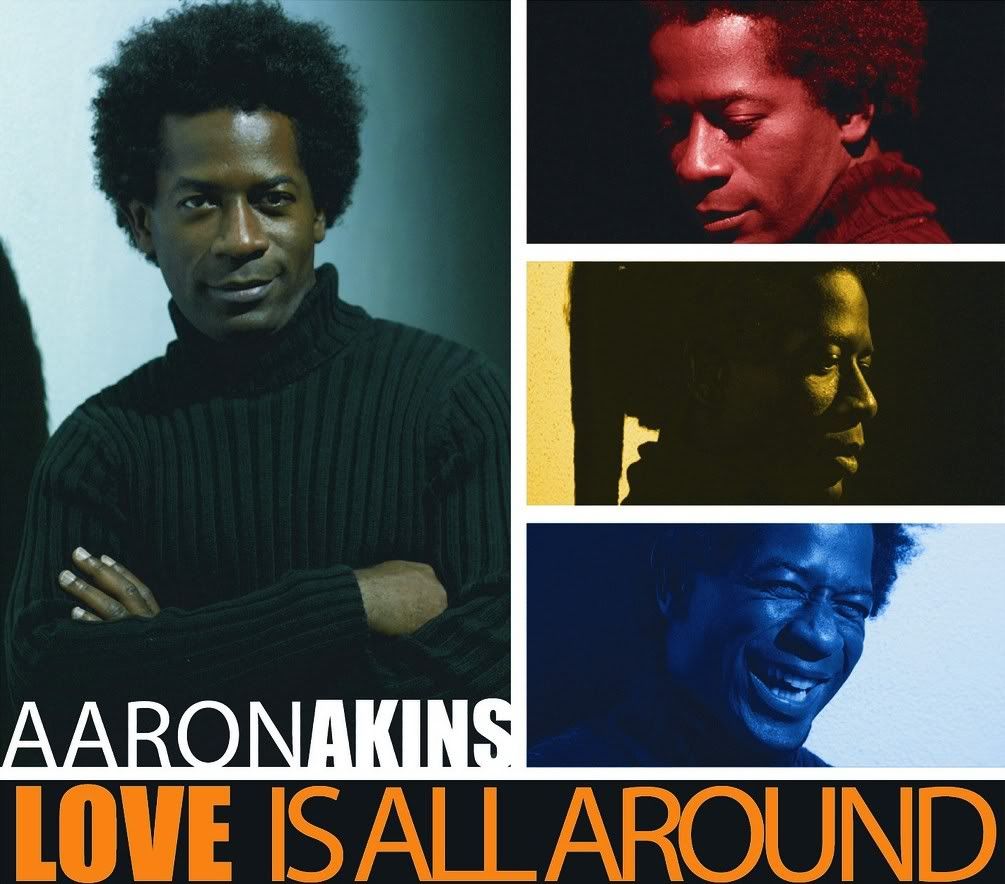 Vintrix Entertaintment
2009
buy