Chris Butcher, John Pittman, Paul Metcalfe, Tom Richards and Lowell Whitty with the Heavyweight Brass Band at the Toronto Jazz Festival 2019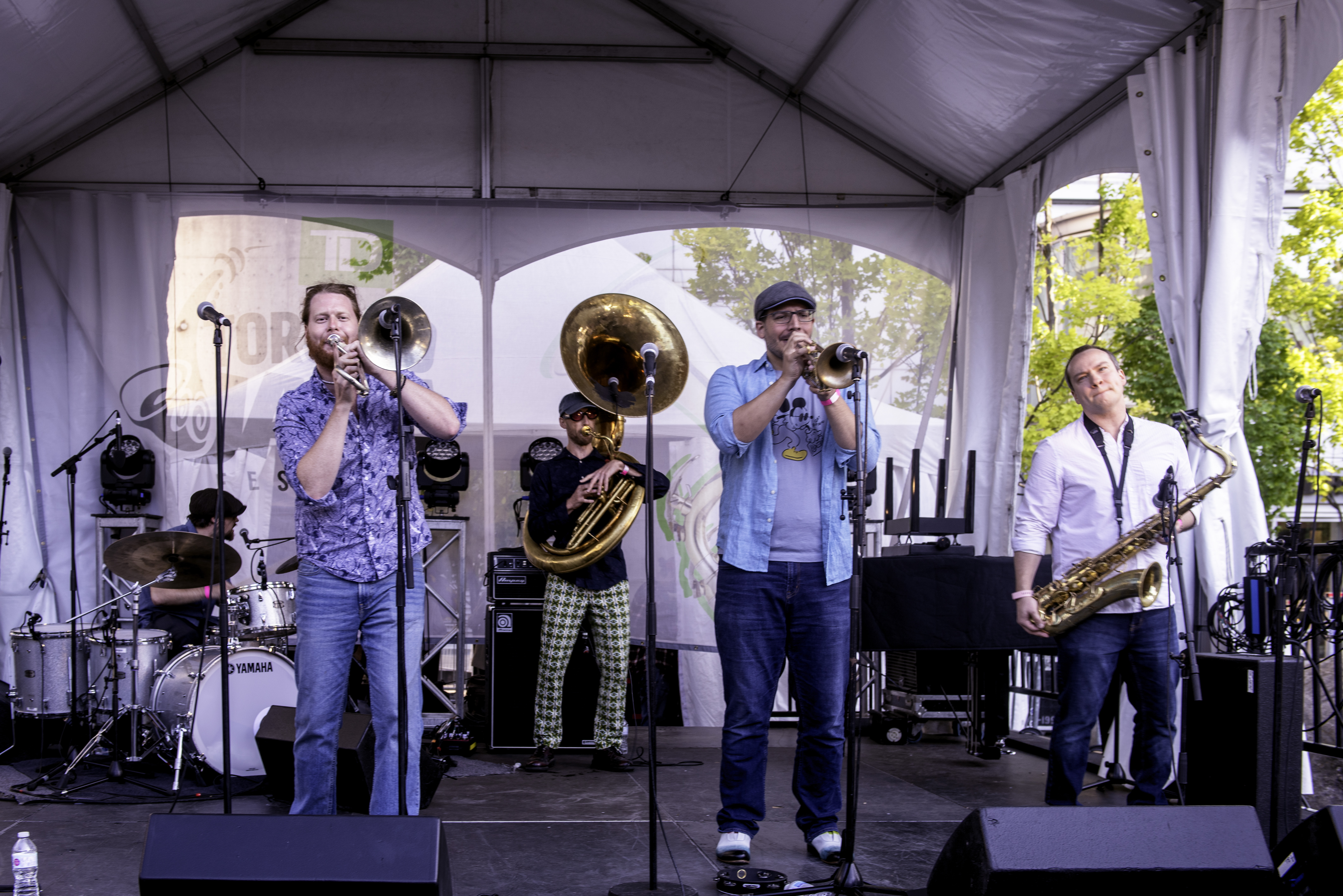 © Dave Kaufman. All Rights Reserved.

If you are the rightful owner of this image and are not credited, contact us.
All About Jazz / Vision X Software is a DMCA designated agent.
---
About this image
Uploaded: 2019-07-24
Size: 1,498 x 1,000 pixels

Tags