Holiday Gift Guide 2009
For many years, Your Own Personal Genius earned his drinking money by working retail. I've sold computers, appliances, furniture, mattresses, and kitchen cabinets; and in the process, became somewhat of a Grinch when it came to the material aspects of the holidays. Spending 14 hours a day in a store dealing with surly shoppers, an endless loop of the same maddening Christmas songs, and the insincere and overdone holiday decorations is enough to beat the holiday spirit out of all the Whos in Whoville.
Even Cindy Lou Who, who was no more than two.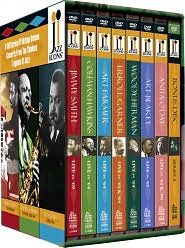 Fortunately, my experiences on the business end of the holiday gift-giving tradition weren't enough to completely sour me on the true meaning of the season; an orgy of indiscriminate spending to grease the gears of the economy and keep folks like me in beer till the better warm-weather selling months return.
Even though I no longer spend my days on the retail sales floor, I've still got a reflexive dislike of spending any more time in a store than is absolutely necessary. I even find myself planning the most efficient route through Target to get everything I need without going down even one unnecessary aisle or taking the risk of being ensnared by their vast selection of stylish yet affordable housewares.
As a result, my own holiday shopping in past years has been a compromise of convenience rather than a heartfelt effort to give something meaningful to those nearest and dearest to me. Fortunately, my shopping list this year now includes only a parakeet, a small handful of close friends, and the Pacific League champion Hokkaido Nippon Ham Fighters. And all of them are, if not jazz fans, at least amenable to the idea of Our Music. That reduces my holiday shopping to a few well- placed clicks on the Internet and frees up the rest of my evening for my favored holiday activities of drinking and watching George C. Scott's performance in
A Christmas Carol
over and over again.
So then.
One of my all-time favorite jazz artists is the inimitable
Thelonious Monk
.
Much has been made
of his eccentric personality, unique piano style and challenging compositions. Armchair psychologists have tried to retroactively diagnose him as bipolar, autistic, or some combination thereof. Robin Kelley's
Thelonious Monk: The Life and Times of An American Original
doesn't shy away from postulating about Monk's mental state, but also captures the vibrant New York jazz scene that fostered Monk and a detailed account of his life and work that does not place at its center the idea that any perceived illness was the whole catalyst of his genius.
For those of my generation (the cynical, iconoclastic Generation X. As seen on TV), what memories we have of the late
Bing Crosby
are mostly of his last- years gig as an orange juice pitchman and the corpse-picking memoirs depicting him as an abusive father. What little we may remember of his extraordinary talents is the duet with David Bowie of "Little Drummer Boy" which still ranks as one of the strangest pairings in entertainment history. Few remember Crosby's extraordinary talents as a singer, his effortless baritone achieving things later acolytes such as Sinatra and
Dean Martin
would scarcely attempt. Mosaic Records'
The Bing Crosby CBS Radio Recordings (1954-56)
seven-CD set captures 160 songs featuring Crosby at his relaxed best. Give with a gallon of orange juice and a belt (for whipping), to add that captious twist we Gen-Xers love so much.
In my years on this planet (1967-present), I've seen a lot of things come and go: the 8-track tape, typewriters, dial telephones, and the last remnants of the original Demi Moore. But one thing I dearly miss is the unassuming album cover. At its most pedestrian, it could be as simple as a cheesy picture of the artist or a lame Starving Artists illustration. At its best, it could sometimes transcend even the artistic quality of the album it represented.
Prestige Records: The Album Cover Collection
brings together in a handsome coffee table book some of their best album covers, along with a CD of select tunes from famous Prestige releases.
The latest in the fantastic
Jazz Icons
series brings to light often rare video footage of some of the greatest names in the history of Our Music. The just- released fourth edition features
Coleman Hawkins
,
Erroll Garner
,
Jimmy Smith
,
Art Farmer
,
Anita O'Day
,
Art Blakey
and
Woody Herman
. The perfect gift for any jazz-loving videophile (or vice-versa).
A rare and interesting find on this year's list is Sam Stephenson's
The Jazz Loft Project: Photographs and Tapes of W. Eugene Smith from 821 Sixth Avenue, 1957- 65
. Painstakingly poring through some 40,000 photographs and over 5,000 (!) CD's worth of recordings for a documentary of a particular time and place caught almost unaware. Smith both dwelt and worked in the loft, which attracted a long list of musicians to after-hours jam sessions which he faithfully recorded. What is remarkable about this project is that Smith not only documented the comings and goings of the musicians, but virtually everything else as well. For a splinter of cultural history, a window into a very specific place in a bygone world, one can do no better than this.
Well, kids, that ought to be enough to fill out that Christmas list for the discerning jazz lover and still keep you safe from the malls. I wish each and every one of you the best this holiday season, and thank you for your kind indulgence that allows me a home here at AAJ.
Till next month, kids, exit to your right and enjoy the rest of AAJ.