Ike Sturm: Spirit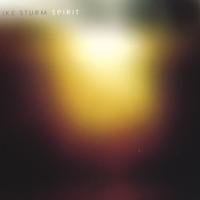 Like a good house guest, Ike Sturm leaves you wanting more. The bassist and composer puts together an impressive contemporary jazz orchestra effort on his debut album,
Spirit
, but with four songs totaling 32 minutes, one wishes he'd share more ideas from his ten-member ensemble.


Strum composes pieces weekly as musical director for jazz ministry at Saint Peter's Church in Manhattan, which his bio says is "internationally regarded as the 'jazz church.' Now in his mid-20s, he's also performed with jazz notables such as Maria Schneider and studied with Dave Holland. He says the inspiration for Spirit came during a trip through Norway's fjords, and each of the first three movements is meant to capture a different part of the Holy Trinity (the fourth is called "Together ).


There is, no disrespect meant, nothing overtly spiritual about the compositions. Each links several concepts in a generally understated manner, fusing the easy accessibility of a soundtrack with the deeper complexities of classical orchestration, complimented by lead voices with the alluring hook of a Dave Holland or Pat Metheny.


The opening "Spirit focuses on the Creation, building from a opening of simple instrumentals and choral-like vocals from Sturm's wife, Misty, to his Metheny-like bass solo and finally a thick orchestration of complex-beat smooth fusion led by tenor saxophonist Matt Blanchard. "Acts is somewhat more lively overall, with a fairly consistent underlying rock/fusion beat, highlighted by guitarist Ryan Ferreira's and Blanchard's melodic soulish solos. "Everduring returns to the meditative, while "Together —not surprisingly—fuses numerous concepts including an abrupt shift to a four-beat rock interlude with Sturm and Ferreira jamming like they're on stage with Stanley Clarke.


Much of Sturm's compositional work involves visual arts collaborations with his sister Madeline, a painter and clarinetist also featured on this album, and Spirit possesses the quality one might expect for a gallery of dramatic canonical pictures. It is often subtle without being dull, and if individual pieces aren't necessarily a statement of innovation in themselves, they are assembled intelligently and pleasingly. What would make the album complete—or at least something to consider in the future—is work he has composed for his church. It seems safe to assume it's something beyond the familiar Sunday hymnal.


Visit Ike Sturm on the web.
Track Listing
1) Spirit; 2) Acts; 3) Everdoing; 4) Together
Personnel
Ike Sturm, basses; Matt Blanchard, tenor saxophone; Nathan Heleine, alto saxophone (4); Eli Asher, trumpet, flugelhorn (3-4); Andre Canniere, trumpet, flugelhorn (1-2); James Hirschfeld, trombone; Misty Ann Sturm, voice (1, 3-4); Maddy Sturm, clarinet, bass clarinet (1, 3-4); Ryan Ferreira, guitar; Toby Koenigsberg, piano; Ted Poor, drums (1-3); Ben Parris, drums (4); Ruth Bennett, harp (1, 3); Eric Schmitz, vibes, marimba (1, 3)
Album information
Title: Spirit | Year Released: 2005 | Record Label: Unknown label
Post a comment about this album