Sam Kininger: Sam Kininger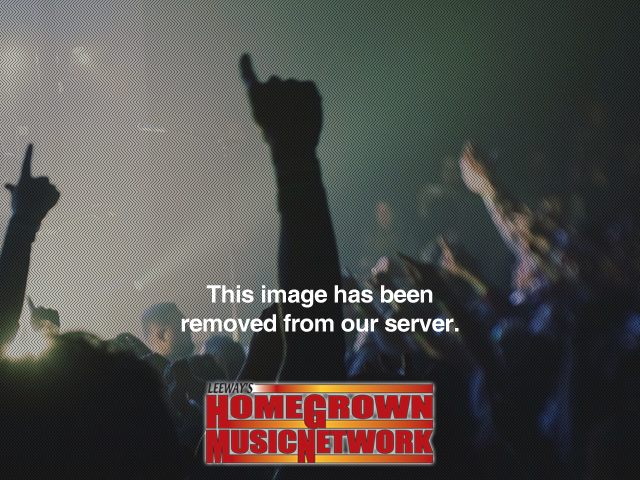 Another homegrown winner. For a while, Boston's The Squad and Soulive were engaged in a pleasurable funk war in which there were no losers, only winners ' especially among hometown audiences. Thing was, Sam Kininger played alto for both sides, eventually becoming an "official" member of Soulive and playing an important part in
Turn it Out
,
Doin' Somethin'
, and
Next
. Also a member of the Boston collective
Lettuce
, Kininger is many hundreds of gigs into his evolution, ranging from stadiums to clubs to the still-happening impromptu jam/cutting session at Boston's venerable institution, Wally's. He's pulled together members from these units to contribute to this debut, including the entirety of Soulive, The Squad's Charles Haynes on drums (also of Kenny Garrett's band) and Adam Smirnoff on guitar, plus Lettuce.s Adam Deitch (also of Scofield's band) on drums and Ryan Zoidis on tenor.
The cast also includes one of the music's true secrets, James Hurt , an under-recorded, under-heralded keyboardist who's released his own record on Blue Note and has played a crucial role in Russell Gunn's recordings. James especially puts the hurt on "Don't Say Nothin," a mid-tempo groove with a fat pocket filled by the scratching talents of guitarist Jeff Lockhart and Boston's resident dazzling turntablist MisterRourke. Kininger's breathy Maupin-meets-Criss-like solo over the vamp keeps the embers red hot without shooting up any flares, bassist Chris Loftlin interjecting a double-stopped pattern. Hurt teases with a Rhodes break in broken time, then organ stabs, before his rhythmically spectacular solo, continually compressing more and more phrases and phraseology into the gaps in the groove.
The ten-minute, yet still concise-feeling "Late Night" has Hurt playing clavinet at a level that harkens back to Herbie Hancock's glory days, supporting and combining with the unison melody served up by Kininger and guitarist Jeff Lockhart. The leader tracks himself to create a neo-soul dual alto pad to create another melody contour, before turning in his finest solo of the set. Alternating between concise statements and longer lines, he seizes occasion to fire off his most angular, bop-related phraseology, all while conveying the groove. Hurt knocks it out of the park with a virtuoso Rhodes statement which thrills not only in its chops-laced moments, but also when he pauses to elongate chords over the bar line, only somehow throttling back, then overdriving into a 32nd note flurry that locks with Nikki Glaspie's unwavering snare and bass drum.
Hurt is only part of a cast deserving much wider recognition, including the duo of Marco Benevento on B-3 and Joe Russo on drums, who help Kininger turn in a new vintage of a Cannonball to Maceo-led organ trio on "Big Whopper."
With this release, Sam becomes Boston's MVFP. The F is for funk, and Boston's congenial badass saxophonist knows all its colors and textures, from its origins to-what one listen to this debut will prove-its future.

Track Listing: 1. NY-NO. 1, 2. Where I?m Coming From, 3. 32-84-31 St., 4. Pieces, 5.Late Night, 6. Most Beautiful, 7. No War for Oil, 8. Big Whopper, 9. Don?t Say Nothin?, 10. My Dogg, 11. Evolved
Personnel: Eric Krasno-guitar (1,4), Adam Deitch-drums (1,7), Neal Evans-keyboards (1), Ryan Zoidis-tenor sax (1,7), Jeff Lockhart-guitar(2,3,4,5,9,11), Adam Smirnoff-guitar(2,7), Davy Nate ?keyboards(2,6), Chris Loftlin-bass (2-6, 9,11), Charles Haynes ?drums(2,3,4,6,9), Atticus Cole-percussion (3,4,6,9,11), James Hurt-keyboards (3,4,5,7,9,10), Fred Wesley-trombone (3,4,9), Tyrone Chase-guitar (4), Nikki Glaspie-drums (5, 11),Chris Parks-guitar (6), Double Z-bass (7), Marco Benevento-keyboards (8), Joe Russo-drums (8), MisterRourke-turntables (9), MPC-rhythm track (10)
---