Articles
Daily articles carefully curated by the All About Jazz staff. Read our popular and future articles.
Thee Unhip is a poem by band member, trumpeter/electronics artist C.J. Borosque. The seasoned and thoroughly hip band that was founded by woodwind ace Rent Romus in 1984 is a collaboration between West Coast experimental jazz record labels, Nine Winds and Edgetone. Exciting, raucous, slightly spaced-out and wily, the band has quite a bit of fun with the expressionistic side of jazz and improvisation. However, the quartet's proving ground is based on laudable technical faculties and intriguing song-forms, where bristling ...
read more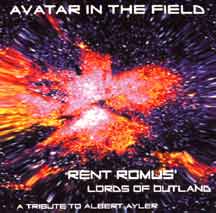 Among the free set, Albert Ayler tributes have become a sort of rite of passage. It's a fitting setting to elaborate the fundamentally spiritual aspects of the music. Witness Peter Brotzmann's '94 Die Like A Dog Trio, which reminded the world that his musical conception extends far beyond screeches and snarls. Or David Murray's more open-ended '77 Flowers for Albert, which ignited a persistent debate over Murray's seemingly ubiquitous Aylerisms. Both records were defining moments in the respective saxophonist's careers. ...
read more
---