Online Musical Collaborations 1.4
By Chris Burnett
( A 4-Part Series with Interviews. ) My first experiences with online musical collaborations started simply with the programming of some basic general Musical Instrument Digital Interface (gen MIDI) file arrangements to some of my own original compositions.
Since my computer set-up back in 1993 was not configured to utilize any outboard studio gear, I basically relied upon the installed sound card to hear any of the music I had produced in this manner. Besides that, and beyond my music software and sequencing programs, the computer was mainly designed for typical household uses. Add a 28k modem to the mix and you get a real dinosaur of a multi-media machine, even by yesterday's standards.
Nonetheless, I was not deterred in my musical explorations using this new technology. Circa 1997, I discovered and met many other musicians online who were also using MIDI. I even found MIDI musician networks online and met several outstanding musicians from various other locales on the planet.
VIRTUAL STUDIO TECHNOLOGY


Virtual Studio Technology is still changing the face of this aspect of music creation and production. On the leading edge is a company called The Rocket Network, also formally known as ResRocket.
The Rocket Network was initially one of the only places online that had the sole purpose of online musical collaborations using virtual studio technology. Unlike the process of sending audio tracks back and forth for over-dubbing parts using the Internet, this type of Virtual Studio Technology also allows for real-time interaction between musicians during the virtual studio sessions.
After downloading their proprietary virtual studio software, I eventually met one of the "Staff Jammers" from The Rocket Network site. The gentleman is an outstanding jazz pianist based in Chicago, and we ended up collaborating on one of my original compositions that can be heard recorded on my debut CD, Time Flies (UPC: 669910302521, ' 1999). Although this company is no longer in business, just the possibility of doing something like this was, and still is, amazing to me.
LONG-DISTANCE AND VIRTUAL STUDIO RECORDING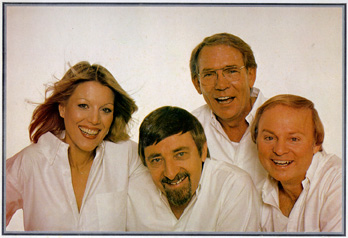 Mike Metheny , Editor of Kansas City Jazz Ambassadors Magazine states: "I am currently enjoying the Singers Unlimited box set, "Magic Voices." As you may recall, for many of their recordings the vocals were done in Europe and the instrumentals in the US; and someone had to physically hand-carry the tapes back and forth! Let's hear it for progress."
So as you see, long distance collaboration for recordings, in the literal senses, is not necessarily a new invention - spawned by the Net.
I've also read numerous accounts over the years with examples of where record labels and studios have arranged for one musician who is based on the west coast, to appear on a record of another musician based on the east coast - basically by sending tracks back and forth without the artists ever meeting in person.
The technological significance here is that it seems the Internet can provide this type option to many unsigned and independent artists as well. With this in mind, Part 2 of this particular musing features an extraordinary musician named Kyle Whitlock, and the work he is doing online with his virtual band.
Part 2 - Kyle Whitlock [The Funk Dawgs, a world wide jazz band]
---