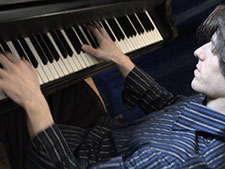 Ken Berman will be performing in San Francisco on Saturday, April 12th, 2008, with a trio featuring Kai Eckhardt (b) and Akira Tana (d). This concert is part of the Piedmont Piano 2008 Concert Series, and will debut new compositions by the artist. Venue address: 660 3rd Street, SF, CA. For more information, including advance reservations, call 415-543-9988, or visit us on the web.
This story appears courtesy of All About Jazz.
Copyright © 2021. All rights reserved.
For interview requests or more information contact All About Jazz.