Back in the 1950s, pop singers played a vital role in the fabric of our society. Unlike today, where many pop stars leverage dark fantasies and disturbing psychological dramas in songs to connect with audiences, singers 60 years ago were songbirds of the American Dream. They were relentlessly cheery and upbeat, and in the process lifted the spirits of a generation that had been through a Depression and World War II. Pop stars had an unspoken responsibility: to give listeners hope and not feed into fear and despair.
To be clear, this isn't a post on why the old days were better. They weren't, and there were plenty of pop singers in the 1950s who recorded junk. But to their credit, singers then had vocal personalities, and no two artists sounded alike. What they had in common was charm and a conviction in their voices that life was good and was only going to get better. Today, I suppose, most people would scoff at such a recording mission and call them silly. Or were they? 
Two A-list female pop singers of the 1950s were Jo Stafford and Rosemary Clooney. Both had maternal voices, both worked tirelessly in recording studios, on radio and on TV, and both epitomized homey goodness and neighborliness. Now Real Gone Music has just released two new albums as part of its "Lost Radio Recordings" series:
Jo Stafford: It Had to Be You
and
Rosemary Clooney: I Feel a Song Coming On.
The Jo Stafford album features 26 previously unreleased tracks recorded on CBS radio's
Carnation Contented Hour
in 1950 and '51. Stafford is backed by the Victor Young Orchestra on all tracks. These recordings emerged from Tony Martin's estate after the singer died in 2012. If I recall correctly, Carnation powdered instant milk was a shelf-stable convenience for those who ran out of fresh milk for babies or coffee, or lived too far from the store in suburbia when facing a milk bind for a recipe.
Stafford's smarter arrangers knew the types of scores that sounded best behind her. Paul Weston, Stafford's husband, was easily her best orchestral accompanist, unleashing dramatic, bouncy introductions laced with reeds and a wandering clarinet— as if they were stand-ins for the Pied Pipers vocal groups. Young, here, uses similarly wide-bodied introductions with catchy hooks, and the band drives hard. But Jo could take it. No matter how massive the sound, Jo sailed on top in perfect pitch and with honey-smooth phrasing.
Super examples of Jo at her beset include
It Had to Be You, Nevertheless I'm in Love With You, Orange Colored Sky, You Love Me Just as I Love You
and
It's a Lovely Day Today
. There are a handful of duets with Martin as well.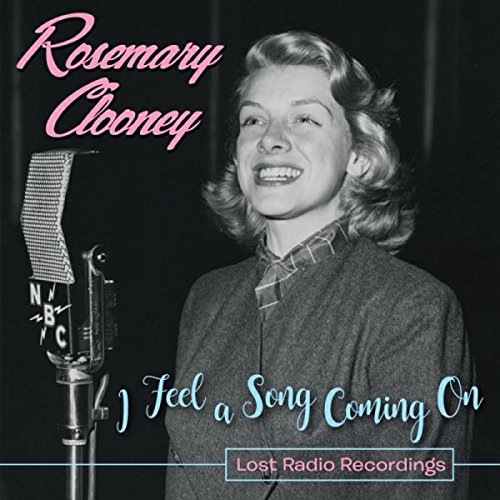 The Clooney collection is equally rewarding provided you don't have Mosaic's
The Rosemary Clooney CBS Radio Recordings 1955-61,
a five-CD boxed set. That's because the 24 tracks on the new album are on the Mosaic set. Fortunately, Real Gone chose tracks smartly. Clooney is often backed by the Buddy Cole Trio, while on other tracks she's accompanied by the John Scott Trotter Orchestra, a CBS mainstay. Like a knockout necklace and bracelet, Cole's trio complements her voice perfectly. High points include
This Can't Be Love, You Make Me Feel So Young
and
Anything Goes
.
Clooney, like Stafford, was a superb studio singer. She had a beautiful tone, solid intonation and relaxed phrasing and could sing flawless renditions in one take. It's hard to explain how one feels after listening to these two two albums. Being double- teamed by Stafford and Clooney leaves you feeling, well, pretty upbeat. Which was the plan all along, was it?
This story appears courtesy of JazzWax by Marc Myers.
Copyright © 2022. All rights reserved.