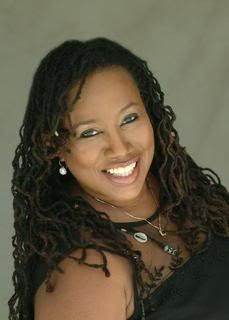 Appearing at Jazz at the Playhouse will be singer
Denise King
and her band featuring pianist
Aaron Graves
, bassist
Lee Smith
and drummer
Khary Shaheed
at the Society Hill Playhouse, 507 S. 8th Street in Philadelphia on February 16th. One Show: 7:30-9 p.m. Admission: $10/$5 for students. No advance sales. For info: 215-517-8337 or 856-858-8914. Parking is right across the street, and public transportation is very convenient as well!
Jazz Bridge
, a 501C3 nonprofit that assists our local jazz and blues musicians in crisis, is sponsoring this concert.
About Denise King
Denise King
is a very passionate singer who has a way of pulling her audiences into her performances. Listening to her warm tone, impeccable phrasing, and the absolute control she has of her voice is mesmerizing. Over the years, she has shared the stage with such greats as
Roy Hargrove
,
Brecker Brothers
,
Phil Wright
,
Cecil McBee
,
Christian McBride
,
Orrin Evans
,
Lonnie Plaxico
,
Uri Caine
,
Sid Simmons
,
Dr. Guy Ramsey
,
JD Walter
,
Barbara Morrison
,
Derrick Hodge
,
Chris Beck
,
Billy Paul
,
Jean Carne
, Celine Dion,
Bunny Sigler
and the list goes on and on. This concert will be her last in Philadelphia before she embarks on a European tour with French pianist
Olivier Hutman
. Their collaboration on the 2011 recording project No Tricks garnered a best jazz vocal nomination by the Academie du Jazz last year.