Kenny Wright
Kenny Wright
Bassist Kenny Wright is a native of Baltimore,Maryland. During his career he has performed with Violinst Michael White, Stevie Wonder, ,Roger Collins(You're Lookin' Good'), Oscar Brown Jr ( The Work Song ), Flutist Bobbi Humphrey and others.Known as a strong bandleader, he has opened shows with his own group for Kim Waters, Glady's Knight and Walter Beasley.
Kenny's strong songwriting and producing skills have seen him release three solo CD's that have garnered critical acclaim and have gotten as much airplay around the country as projects done by major studio's.A new CD is set to be released in the spring of 2006. All of Kenny's CD releases have been on digital formats like mp3.com and DMX and have occupied high chart positions getting to #1 several times.
Currently Kenny has been touring Europe ,Africa and Israel as bassist with 'Temptations Revue' featuring Damon Harris and the 'Supremes'.

Gear
Ken Smith six string Trace Elliott Amps
Primary Instrument
Bass
Location
Baltimore
Willing to teach
Advanced only
Clinic/Workshop Information
Endorses Ken Smith Basses Formerly endorsed Cort B and Guitarsasses
Recordings: As Leader | As Sideperson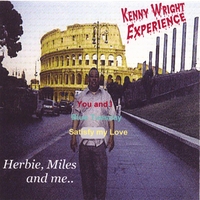 Knee Deep Records
2006
buy