Farragut by Jeff Albert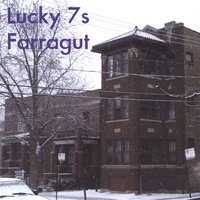 Buy Album
From the album
Album Title: Farragut
Label: Lakefront Digital
Released: 0
Listen
Broken link? Report it to us
About the Album
The title track from the Lucky 7s' Lakefront Digital release. "Farragut" was composed by Jeb Bishop and recorded live at The Hungry Brain in Chicago on March 5, 2006. The musicians are Jeb Bishop and Jeff Albert on trombone, Josh Berman on cornet, Keefe Jackson on tenor sax, Jason Adasiewicz on vibes, Matthew Golombisky on bass and Quin Kirchner on drums.
Personnel
Date featured
October 7, 2006
This song appears by permission of the contributing artist and/or record company.
It is for personal use only; no other rights are granted or implied.