Mark de Clive-Lowe: Live at the Blue Whale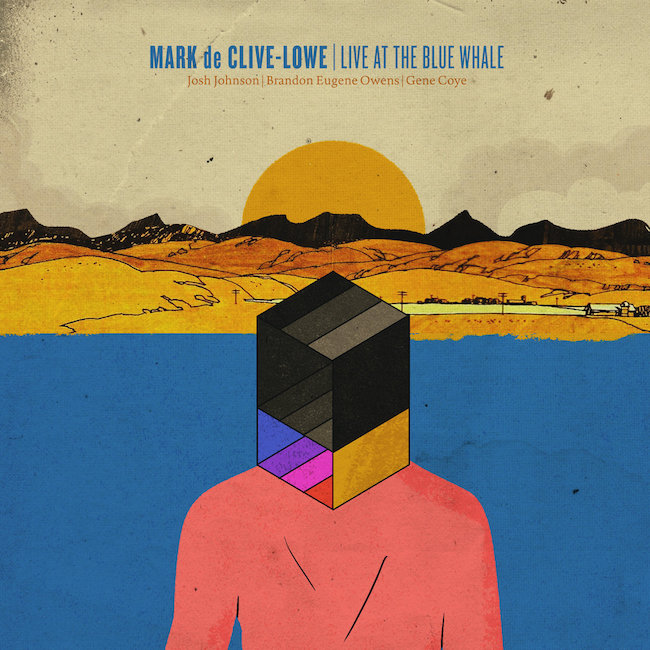 This fine, four-song EP provides testimonial insight to de Clive-Lowe's influences and inspiration, through three cover songs and one extended original piece recorded at a Los Angeles club during March of last year.
Contrasting some of de Clive-Lowe's more recent beat-based techno projects this is primarily and predominately a jazz record, and quite an enjoyable one, indeed.
De Clive-Lowe joins a well-rounded quartet with
Josh Johnson
on sax and flute, Brandon Eugene Owens on bass and
Gene Coye
on drums.
The album opens with De Clive-Lowe's composition "Evergreen," a gentle, Flamenco-tinged dreamscape that fittingly blossoms into snapping segments of Coye's percussive effects and rattles while Johnson's subtle sax simmers in the background like metric mist.
De Clive-Lowe's keys shift from piano to organ, then to outer space in a halo of cascading harmony as a shuffled beat remains hauntingly intact. One can imagine a twilight zone cadence when de Clive-Lowe gets maximum mileage from minimal notes.
Looping improvisational keys and a sprinkling of sax warp into abstraction as de Clive-Lowe fingers the piano into heavier percussive mode for an echoing climax.
"L+H" plays tribute to "Love and Humor" by
Yusef Lateef
, with additional effects across a solid bass groove thumping over brief electronic sequences that simmer until breaking into some nice funk that follows the original winds along Polyrhythmic wavelengths.
"The Golden Lady" is a shining version of the
Sun Ra
epic, featuring Johnson on flute that begins with a warped motif progressing over straight up ivory counterpoints. Tricky tubular echoes of piano reverb grab a listener like quicksand.The tune is another excellent fit in this upbeat, and nicely off beat, track list. Set your controls for the heart of the Ra.
The album closes with just a literal slice of sentimental showmanship in what's listed as an "interlude" of "Swahililand" by
Ahmad Jamal
. Smooth touches offer promising hints before fading out a bit too soon. Unfortunately, this sub-three minute selection doesn't last very long. It's worthy.
This is a solid release that illustrates de Clive-Lowe's strong technical proficiency and production methods, while capturing the varied moods and chordal contours of a live performance that sounds like it was a treat for the audience.
The true test of a live album is how much the recording makes you wish you were at the event itself. De Clive-Lowe 's EP does just that.
Track Listing
Evergreen; L+H; The Golden Lady; Swahililand.
Personnel
Mark de Clive-Lowe: keyboards; Gene Coye: drums; Josh Johnson: sax, flute; Brandon Eugene Owens: bass.
Album information
Title: Live at the Blue Whale | Year Released: 2017 | Record Label: Ropeadope
Post a comment about this album