June 2004
Come Somewhere
Jerry Gaskill
InsideOut Music America
Drummer Jerry Gaskill of the prog-rock band Kings X steps out on his own with assistance from guitarist/keyboardist Ty Tabor (Platypus) on this amenable solo outing. Besides his drumming, Gaskill sings and performs on acoustic guitar. It's a satisfying acoustic/electric set featuring hard rocking grooves intertwined with mellow guitar work and some rather attention-grabbing lyricism.



Belle Illusion

Pip Pyle's Bash!

Cuneiform Records
Preeminent progressive-rock drummer Pip Pyle and his quintet recorded these tracks live in Paris and at The Progman Cometh Festival in Seattle. Pyle's precision and all encompassing musicality surfaces yet again during these jazz-rock tinted pieces, dappled with attractive themes. Alto saxophonist Elton Dean lends his wares on two tracks, while superfine electric bassist Fred Baker, keyboardist Alex Maguire and guitarist Patrice Meyer round out the core band. A distinct luster works its way into this pleasantly flowing endeavor, augmented by a potpourri of impressive soloing spots by Meyer & Co.


My First Name Is Maceo – A Film by Markus Gruber (DVD)

Maceo Parker

Minor Music
If you're feeling sad, lonely or just a little bummed out, then check out this recently issued DVD featuring the ever-so-funky alto saxophonist Maceo Parker and his band. Parker's longtime JB Horns cohorts, trombonist Fred Wesley and tenor saxophonist Pee Wee Ellis, enliven the audio and visual experience. This production focuses on Parker's band performing live amid guest appearances by George Clinton and others. The saxophonist discusses his roots, and influences including a visit to his childhood neighborhood in a North Carolina housing project along with musings by Wesley and Ellis. Overall, it's the driving, toe-tapping funk grooves, punchy horn charts, and Parker's charming stage presence that elevates this flick to an extremely high fun-factor. (Time: 67 minutes)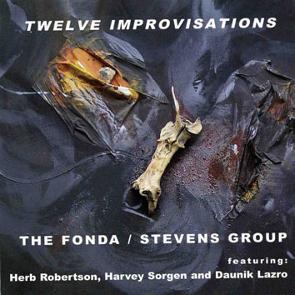 Twelve Improvisations

The Fonda/Stevens Group

Leo Records
Arguably one of the finest working units in modern jazz, this particular CD is somewhat notable due to the addition of top European improviser, saxophonist Daunik Lazro. The Fonda/Stevens Group is known for meshing structured compositions into an improvisational format. However, the mission here is solely based upon free-form explorations via a sequence of mini-motifs initiated upon the musicians' dialogues and loose methodologies. On this effort, the band merges dissonance with an energized line of thought. It's mainly about synergy and vast expressionism rolled into one concise little package.


Bluebird

Benny Green & Russell Malone

Telarc
Pianist Benny Green and guitarist Russell Malone perform a sequence of standards, originals, spanning Charlie Parker to Cole Porter. It's a delightful collaboration, consisting of the respective artists' dazzling virtuosity and intuitive sensitivity. With that, expect to hear Green's near Tatum-like speed in concert with Malone's analogously fast lines. The clever choice of material keeps matters on the up and up. (Released on 6-22-04)


Sea Of Infinity

Elton Dean

Hux Records
Great Britain's Hux Records specializes in unearthing gems—either previously unreleased—or reissues of progressive rock, English folk, country, and other genres. This outing by ex-Soft Machine sax great Elton Dean signifies the label's first newly recorded production. Featuring bassist Marcio Mattos, synthesist/guitarist Mark Hewins and drummer Tony Bianco, the music is sort of an electrified sojourn into free jazz terrain. On "Sibyling," poet Sibyl Madrigal's tongue-in-cheek rap gyrations about an interrelationship between jazz and sex interrupts the flow yet doesn't derail this appealing date.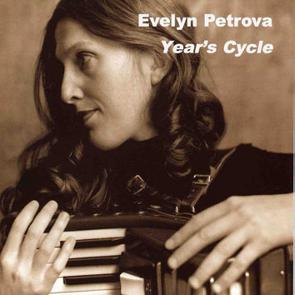 Year's Cycle

Evelyn Petrova

Leo Records
Hailing from Russia, accordionist Evelyn Petrova goes it alone during these twelve solo pieces, where jazz-like improvisation finds a happy medium with Russian folk melodies and more! She's an amazing and undeniably intense performer. Ms. Petrova's technical acumen is often mind-boggling, as she also scats and chants atop her lightning fast breaks and unexpected shifts in momentum. Hearing is believing!


Paul Motian In Tokyo

Paul Motian, Bill Frisell with Joe Lovano

Winter and Winter
This is the reissue of an original 1991 JMT release. A minor classic, the producers' include the original artwork via the CD insert. But, it was outings such as this that cast a newer light on jazz-fusion initiatives. Bill Frisell's electric guitar and volume control work counterbalances saxophonist Joe Lovano's variable flows. And of course, Mr. Motian provides the flotation-like rhythmic experience.


My New Attitude

Paul Silbergleit
---