Autumn 2017
Jazz Journal is a regular column consisting of pithy takes on recent jazz releases of note as well as spotlights on those titles in the genre that might otherwise go unnoticed under the cultural radar.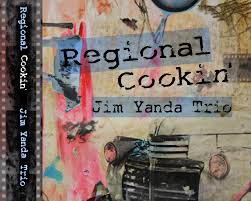 Jim Yanda Trio
Regional Cookin'
Corner Store Jazz
2017
There's an uncanny similarity between the guitar tone of Jim Yanda on his latest releases and that which the late Larry Coryell employed on his groundbreaking jazz rock fusion efforts of the late Sixties like
Spaces
(Vanguard, 1970) . And the spacious quality of these trio recordings compares favorable with works of the genius guitarist such as
Lady Coryell
(Vanguard, 1969), reaffirming the self-renewing dynamic of the musical universe, Even if he can't garner the same recognition for breaking new ground, Yanda deserves recognition for acting as keeper of the flame, especially on
Regional Cookin'
(Corner Store Jazz, 2016) perhaps because it's a condensed collection on a single CD rather than an expanded double set like Home Road Otherwise virtually comparable in quality, the former definitely lives up to its name, the heat relative from track to track, but always discernible in the warmth it radiates.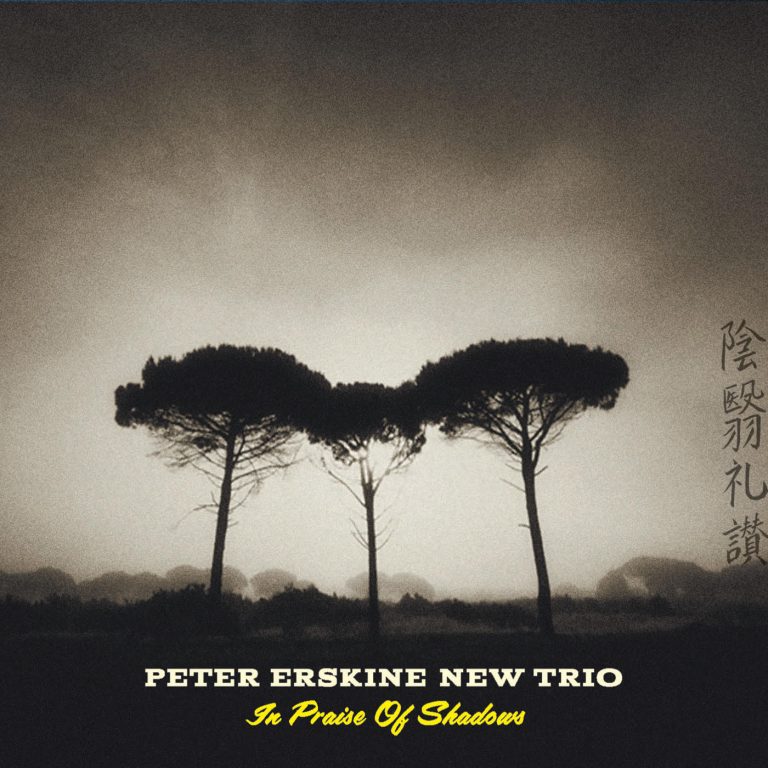 Peter Erskine New Trio
In Praise of Shadows
Fuzzy Music
2017
Unlike
Peter Erskine
and The Dr. Um Band's
Second Opinion
(Fuzzy Music, 2017), The Peter Erskine New Trio's coincidental release excels through its material rather than it musicianship. And it's not just that the filigreed turns of melody the threesome navigates are more compelling and durable than the funkier, accessible grooves of the quartet: Erskine's a certain proprietary interest in nouveau jazz styles unfortunately seems to preclude much innovation. On the other hand,
In Praise of Shadows
, stretches the ensemble's technique, as individual players and as a collective: it's no criticism of any player on either record that having one less band member seems to make a marked difference in the level of sensitivity to their peers and the arrangements.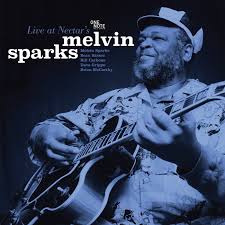 Melvin Sparks
Live at Nectar's
One Note Records
2017
In this live set recorded at 'The House That Phish Built," just months prior to his 2011 passing, guitarist Melvin Sparks finds his match in the most positive sense with alto saxophonist Dave Grippo and (to only a slightly lesser extent) tenor saxophonist Brian McCarthy. The once and future member of
Phish
's Giant Country Horns and, most recently, linchpin of the horn section for Jazzisphsh, fires on all cylinders throughout here. But "The Truth," as he's known, pauses in his traversal of the dynamic range to accommodate the smooth lines of Sparks himself in the most complementary fashion; this is the sound of musicians who really want to play together, a much more rare occurrence in this context of
Grateful Dead
-related projects around Burlington, Vermont in general or Nectar's in specific.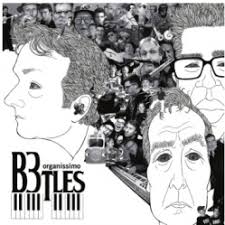 Organissimo
B3tles: A Soulful Tribute to The Fab Four
Big O Records
2017
This album lives up to its ambitious title because, rather than simply remind us what inventive composers were
John Lennon
and
Paul McCartney
and
George Harrison
as well, the group reinvents the material in such a way the earthy quality in the melodic turns and rhythmic patterns of the tunes become all that more distinct. In accomplishing this no small feat, Organissimo refuses to be too respectful: they play the songs like they are having fun with them and enjoying them as much as we might be in listening (which is to say tremendously!). Whether it's a bonafide classic such as "Can't Buy Me Love," a latter-day throwaway of sorts like "I Dig A Pony" or a couple tunes, giving due recognition to the late lead guitarist, that would not seem to lend itself to this treatment "While My Guitar Gently Weeps" and "Within You Without You." It's no criticism, but rather high compliment, to say this record will send musiclovers of jazz and
The Beatles
, back to the originals.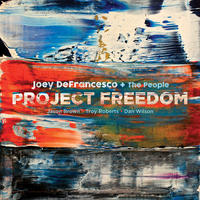 Joey DeFrancesco + The People
Project Freedom
Mack Avenue
2017
Book-ended with two seemingly very different kinds of prayers for a better world—
John Lennon
's "Imagine" and the traditional ""Will The Circle Be Unbroken"—this aptly titled album in between offers a soundtrack for utopia in appropriately bright, energetic ensemble and solo work as reflective of the cover art as the variety of source material (from traditionals to
Sam Cooke
to the leader's original tunes).
Joey DeFrancesco
's been around enough to know he doesn't have to dominate to make his presence felt—he remains after all, one of today's preeminent Hammond B3 players---but it helps when his band contains players like Dan Wilson: assertive as he is imaginative, the guitarist almost steals this whole show, but saxophonist Troy Roberts matches him idea for idea and flourish for flourish.
Tracks and Personnel
Regional Cookin'
Tracks: Nu's Theme; Tale Weaver; Believing; My Belle; Situation Ethnics; Boutiba's Dream; Three Thang; Folk Song; 'Round Midnight; No More Outs.
Personnel: Jim Yanda: guitar; Drew Gress: bass; Phil Haynes: drums.
In Praise of Shadows
Tracks: Sukiyaki (Ue Wo Muite Arko"); What If; Each Breath; Labyrinth; Marcheta ("A Love Song go Old Mexico"); Silhouette Shadows; Begin Within; Distant Blue; Smile; All That Remains
Personnel: Vardan Ovsepian: keyboards; Damian Erskine: electric Bass; Peter Erskine: drums, percussion, marimba; Artyom Manukyan: cello; Judd Miller: EVI (whistle).
Live At Nectar's
Tracks: Miss Riverside; Ain't No Woman (Like The One I Got); Fire Eater; Cranberry Sunshine; Breezin'; Whip! Whop!; Thank You; Hot Dog.
Personnel: Melvin Spark: guitar; Bill Carbone: drums; Beau Sasser: organ; Brian McCarthy: tenor saxophone; Dave Grippo: alto saxophone.
B3tles: A Soulful Tribute to The Fab Four
Tracks: Taxman; Dig A Pony; And I Love Her; All You Need Is Love; Can't Buy Me Love; I Will; Dear Prudence; Come Together; The Long And Winding Road; If I Fell; While My Guitar Gently Weeps; Within You Without You.
Personnel: Jim Alfredson; Hammond organ, Wurlitzer electric piano; synthesizers; Lawrence Barris: guitar; Randy Marsh: drums; Bill Vits: percussion (1, 3, 5, 9, 12); Mike List: tabla (12).
Project Freedom
Tracks: Imagine (Prelude); Project Freedom; The Unifier; Better Than Yesterday; Lift Every Voice and Sing; One; So Near, So Far; Peace Bridge; Karma; A Change Is Gonna Come; Stand Up.
Personnel: Joey DeFrancesco: organ, keyboards, trumpet; Troy Roberts: tenor + soprano saxophone; Dan Wilson: guitar; Jason Brown: drums.
Post a comment