Guitarist Tim Conley's funky standards and improvisations make for stand-out shows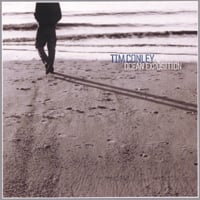 Funky classics. Innovative improvisations. Gritty guitars. No cover charge.


This is why I keep wading through so much muck on the Internet.


Guitarist Tim Conley joins the tiny percentage of jazz artists with a significant amount of quality work available free of charge online with several live performances between July and October of 2005 posted at the Internet Archive.

A July 29 performance features eight songs (and three tuning tracks that can be ignored) in MP3 format totaling about 80 minutes. Five standards serve as bookends for three improvised tunes in the middle of the show. An Oct. 7 show opens with two improvisations before settling into mostly familiar songs by Joe Henderson, Charles Mingus, Henry Mancini, David Bowie and Oscar Hammerstein.


The impressions aren't always an instant hit. The July show opens with Leon Parker's "All My Life" and it takes a bit to get out of the simple funky beat and Conley's minimal distorted guitar lead. The effects are somewhat dialed back and a series of classic rock solos emerge as the 20-minute song progresses. Jason Fraticelli introduces himself well on a more muted stand-up bass interlude, but drummer Dour Hirlinge never strays far from the basics. Compared with many of the other songs, it definitely leaves a mixed impression.


More worthy are a bluesy rendition of Joe Henderson's "Isotope," a heavily chorused pluck/ strum ballad approach to Radiohead's "The Tourist" and the concluding "Blue Monk," which features Conley in a catchy yet varying R&B groove and an energetic closing solo by Hirlinge. One can't really pin Conley's style and sound to a particular player, although some of his well thought-out improvisations bring to mind John Scofield's gutsy yet accessible fusion of late.


One might be tempted to group him with more mellow guitarists on the second improvisation of an Oct. 7 show, at least before it evolves into a bit of a trace/beat number toward the end. Ultimately it possesses the good qualities of those 1970s Miles Davis/Weather Report long-form fusion collages - a lot of interesting ideas for those with an open mind. "Softly as a Morning Sunrise" gets something of a Scofield/Wes Montgomery blues treatment and the entire trio proves themselves capable of respectful modern swing chops of "Days of Wine and Roses."


Sound quality is mostly first-rate as all the instruments are captured and mixed well, although at times crowd noise gets intrusive.


Conley's only album is Ocean Exposition, a self-produced 2004 quartet release that got a review from Emanuel Ferritis of WPRB that stated it sounded like "John McLaughlin's Extrapolation mixed with the ECM sound. Will somebody please sign him?" If the recently posted shows are any indication, there may indeed be more promising releases to come, along with the prospect those who make records take an interest in bringing them to market.
Post a comment