Fusion Guitar: Joel Newton Situation & Green Light
These two releases are good examples of groups that are shedding the stereotypical techno-wizardry image of guitar-based fusion bands. Sure, there's instrumental virtuosity, but there's also something for listeners who want more than that.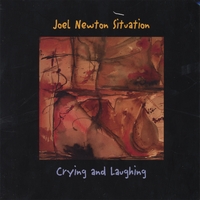 Joel Newton Situation
Crying And Laughing
Self Produced
2006
The Joel Newton Situation combines tripped-out rock and detailed jazz composition on their sophomore release
Crying And Laughing.
The recording documents the New York-based quartet over a three year period during which it settled into a solid unit. The music makes use of free composition, balanced interaction and the striking skills of guitarist Joel Newton, who performs on a par with seminal players like Bill Frisell and Ben Monder.
Newton's captivating guitar riff on "Little Devil is clean, elaborate and melodic, mixed with angular chords and free notes. On "Octopus Pants he uses multilayered patterns and galactic space sounds, and smooth volume effects on the soothing "New Day (a tune further elevated by atmospheric B3-like organ tones from Ben Stivers).
But it is the group's collective strength that makes the recording work. "Quintisms flows like a robot on steroids with a disjointed funk pattern and blistering solos where each member settles into the groove supported by a Jaco Pastorius-like bass line by Toshi Someya. The almost twelve minute improvisational ride "Esopus is filled with strange instrumental effects and spotlights an extended solo by drummer Eric Halvorson. The aptly titled "Homeward is surreal and calmly concludes this atmospheric recording.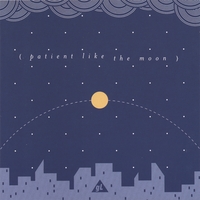 Green Light
Patient Like The Moon
Self Produced
2006
Green Light is a trio based in Charlotte, North Carolina and if the recordings of guitarists Charlie Hunter and John Scofield (in 2002 Uberjam mode) tickle your fancy, then the infectious jazz-rock of GL's Patient Like The Moon may fit the bill too.
The set of fifteen songs shifts into gear with the danceable "Action Packed, anchored with a funky back beat provided by bassist Dustin Hofsess and drummer Adam Snow, and styled with crunching fret work by guitarist Kevin Gill. Having played together for over five years now, GL's cohesiveness is marked by a full sound (without the use of heavy overdubs) and the subtle use of electronic enhancements.

This approach is vividly demonstrated on "Surfing Outside Myself, which opens with a sweet drum intro then spots Gill alternating between a variety of guitar sounds: gnarly fuzzed tones, James Brown funk and Hendrix rock styling. The song concludes with an interesting percussion and electronica coda. The trio's range covers a wide territory, from the grungy blues attitude of "Keep The Faith to the nice Latin feel on "For Tony. Other memorable pieces are spread throughout and include "Patient Like The Moon and "Swimming Pool Of Bliss where Gill's fine picking echoes the late guitarist Steve Ray Vaughn.


Crying And Laughing
Tracks: Little Devil; Octopus Pants; New Day; In The Wind; Quintisms; Feeding Time; Esopus; Crying And Laughing; Homeward.
Personnel: Joel Newton: guitar; Ben Stivers: keyboards; Toshi Someya: bass; Eric Halvorson: drums.


Patient Like The Moon
Tracks: Action Packed; Surfing Outside Myself; Be, Hear...Now; Keep The Faith; Bell Of Mindfulness; Patient Like The Moon; Swimming Pool Of Bliss; Ballerina Skeleton; Rose Of Sharon; Love Will Sanctify the Devil's Stomping Ground; Samba For Róisin; For Tony; 'Til Death Do Us Part; Intimacy; Wisdom.
Personnel: Kevin Gill: guitar; Dustin Hofsess: bass; Adam Snow: drums.
---