Conversation with Avishai Cohen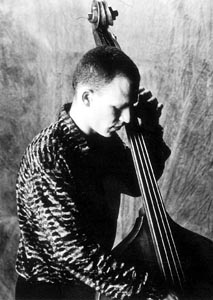 Avishai Cohen has already had a stellar musical career. Playing on bass, electric bass, and piano, Cohen has worked with Chick Corea, recorded solo, and founded his own rock group. He has proven himself both as instrumentalist and composer. With his latest release,
Lyla
Cohen has taken on the next challenge of label owner by founding Razdaz Records.
Though Razdaz Record's only release to date is Cohen's recording, Cohen plans to expand the label in the future. With no specific plans, Cohen hopes the label will become home to a large diversity of music. Diversity is Cohen's modus operandi, as can be heard not only the current album, but also on his previous releases.
Cohen and I spoke a short while ago about his plans, politics, the definition of jazz, and, of course, his current work.
All About Jazz:
Why did you start the new label?
Avishai Cohen:
The label is something that I've wanted to do for a few years because I think artists should be more independent and not rely on record companies that don't always see or understand exactly where the artists is coming from. Even though I've had a nice relationship with Stretch Records, it's just that for me and my associations with so many great artists here in New York and everything I'd like to have not only the ability to record myself but in the future to record talented musicians that I believe in and just go anywhere any where I want to go, not to be confined to one style of music or my musical horizons are so broad and I'm involved in so many things that I've found the best way for me is to have my own label. So that is mainly why I did it.
---