Articles
Daily articles including interviews, profiles, live reviews, film reviews and more... all carefully curated by the All About Jazz staff. You can find more articles by searching our website, see what's trending on our popular articles page or read articles ahead of their published dates on our future articles page.
Live Review
by David A. Orthmann

Nick Scheuble Quartet The Cornerstone Cafe & Bistro Metuchen, NJ December 28, 2007
Jazz is an art form that thrives in less than ideal circumstances. A few hours prior to the evening's first set, pianist and singer Champian Fulton canceled because of illness. Nick Scheuble's last engagement with her substitute, keyboardist Mike LeDonne, occurred several years ago. Furthermore, the drummer/bandleader met trumpeter Joe Magnarelli for the first time just minutes before the band hit ...
read more
Album Review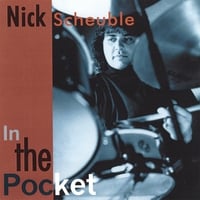 by David A. Orthmann

For most of the 1990s, drummer Nick Scheuble was a fixture on the New Jersey jazz scene. A bandleader with a knack for landing gigs on a regular basis in a variety of venues, Scheuble presided over a number of mainstream ensembles, including a piano trio, a quintet with two horns, an organ combo, and a quartet with a singer. Utilizing precise sticking and subtle changes in dynamics, he directed the flow of the music from the drum kit and ...
read more
---