Lost Valentine: 1 2 3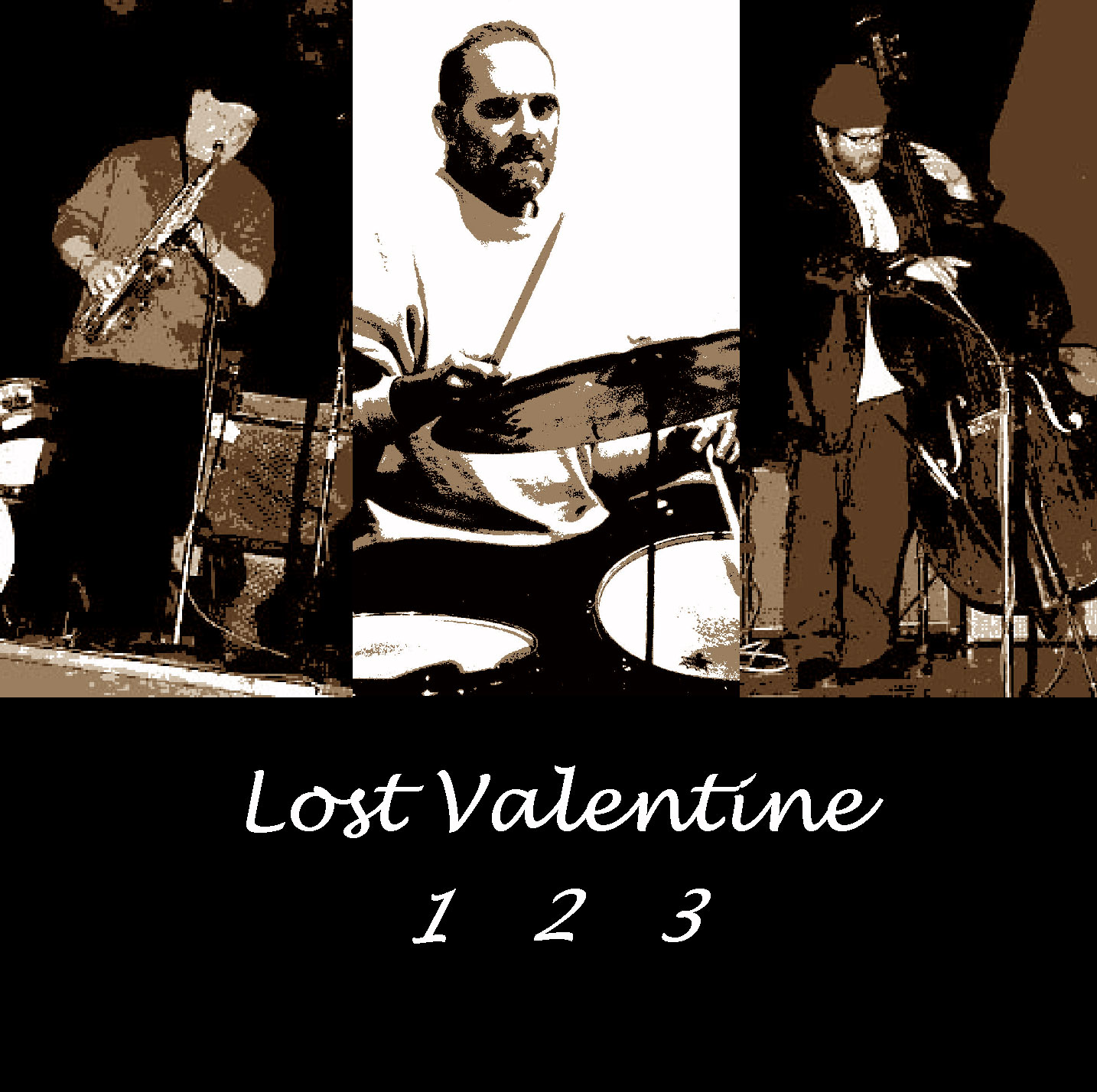 Two words are often bandied about when it comes to describing improvised music: free and outside. Much can go on between those descriptives. The music that flows can be interesting or an assault on sensibility and on logic. It all depends on the perception of the musicians.
Gregg Keplinger, Wally Shoup and Reuben Radding have long been active in Seattle and in New York. Each has been part of the free jazz scene and has absorbed other influences, including rock and blues. They bring it all together most effectively as they hit the high road to this exciting performance, recorded live at the Sunset Tavern in Seattle.


The first tune careens in on Keplinger's drumming, the rhythm intense. When Shoup coils in, his alto describes tensile arcs around the beat. Shoup's tonality, the changes he weaves in and the thrust he imparts impact strongly. He changes shape constantly as he dips into the lower register or squawks and wails to light a fire under every note. Radding gets his due and he bows in with tensile, edgy patterns. The tempo slows down on the next but the strong, knotty undercurrent is still manifested. Radding bows thick notes, Keplinger uses some percussion but Shoup is taut and stretched, and as he goes in to break up the lines with short blasts, the bass whorls underneath. But repose serves only to lull momentarily, and the dynamics soon erupt into volatile movement. They bring in an introspective, bluesy disposition on the last, but they can't help but get into overdrive. Nevertheless they ride out an electrifying evening plausibly. Their disparate tendencies have had a positive impact.


Visit Sol Disk on the web.

Track Listing: 1; 2; 3
Personnel: Gregg Keplinger
---