"Lunar Tick" by Trio Encompas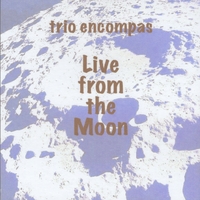 From
Live From The Moon (Avant Coast) by Trio Encompas
About
Trio Encompas third album came out of a live show as part of the Avant Coast creative improvised music series.
Broken link? Report it to us

This track appears by permission of contributing artist and/or record company.
It is for personal use only; no other rights are granted or implied.


Shop for jazz:
comments powered by

Disqus