"Doozy" by Jackie Ryan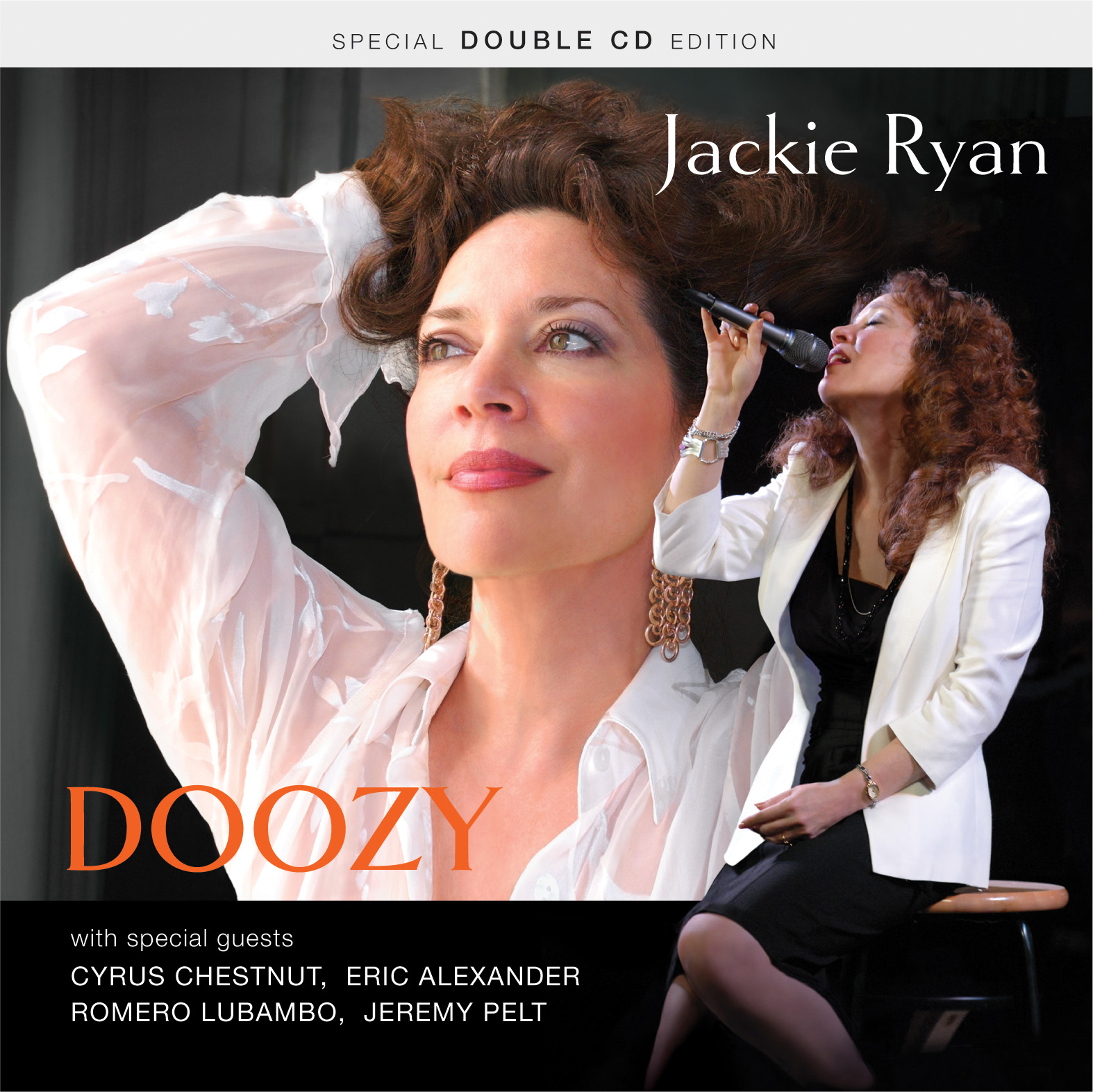 From
Doozy (Open Art Records) by Jackie Ryan
About
#1 Jazz CD in U.S. for 7 weeks! Jackie Ryan's "DOOZY" is, as veteran jazz critic Don Heckman puts it, "a stunningly diverse 2 CD collection of irresistibly compelling performances." Designed as 2 sets one might experience live in a club, it provides the listener with all the dynamic variety of songs one would expect from a concert - and is backed by some of the East Coast's hottest names in jazz: * Cyrus Chestnut (hailed by TIME Magazine as "the best jazz pianist of his generation") * Eric Alexander (JazzWeek's Artist Of The Year) * Jeremy Pelt (5 years voted Down Beat's "Rising Star") * Brazilian virtuoso Romero Lubambo ("Quite simply...the best Brazilian guitarist there is." - Herbie Mann) But "DOOZY" is more than a follow up to Jackie's "You and The Night and The Music". It is a tour de force through the seemingly limitless breadth and bounty of this artist's myriad musical gifts - from rarely heard jazz gems, to lush soulful intimate ballads - from sensuous Brazilian bossa novas and boleros, to a passionate Spanish love song - from sassy, brassy New Orleans style blues, to sizzling hard-driving bebop punctuated by her own smartly-crafted vocalese lyrics. It is, as Don Heckman states, "JACKIE RYAN AT HER BEST!"
Broken link? Report it to us

This track appears by permission of contributing artist and/or record company.
It is for personal use only; no other rights are granted or implied.


Shop for jazz:
comments powered by

Disqus