"January" by Carras Paton Quartet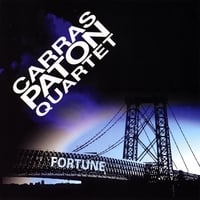 From
Fortune (Self Produced) by Carras Paton Quartet
About
Recorded/Engineered by Alec Fellman January 31, 2009 at Legacy Recording Studios, NY, NY. Mixed by Kenny Lewis at Mixed Emotions Music. Mastered by Jim Brick at Absolute Audio.
Broken link? Report it to us

This track appears by permission of contributing artist and/or record company.
It is for personal use only; no other rights are granted or implied.


Shop for jazz:
comments powered by

Disqus