"Yellow Mountain" by Rick Frank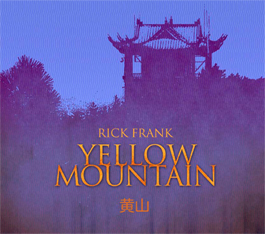 From
Yellow Mountain (Decker Creek Records) by Rick Frank
About
The title track of his latest CD, Yellow Mountain, was composed by Rick, and inspired by a trip to China he took with his family in 2007. The song attempts to capture the power of the landscape at Huang Shan, and also the respect he has for the strength and resilience of the Chinese people that he observed during his travels around China.
Broken link? Report it to us

This track appears by permission of contributing artist and/or record company.
It is for personal use only; no other rights are granted or implied.


Shop for jazz:
comments powered by

Disqus