"Illumination" by Mark Egan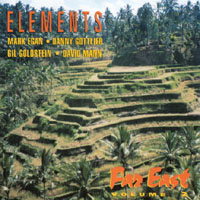 From
Elements (Wavetone) by Mark Egan
About
Electrifying jazz fusion, recorded live in Japan by Mark Egan and Danny Gottlieb, the original rhythm section members of the Pat Metheny Group. Featuring Gil Goldstein and David Mann.

This track appears by permission of contributing artist and/or record company.
It is for personal use only; no other rights are granted or implied.


Shop for jazz:
comments powered by

Disqus